What is Sign Programming and Why Does it Matter?
---
---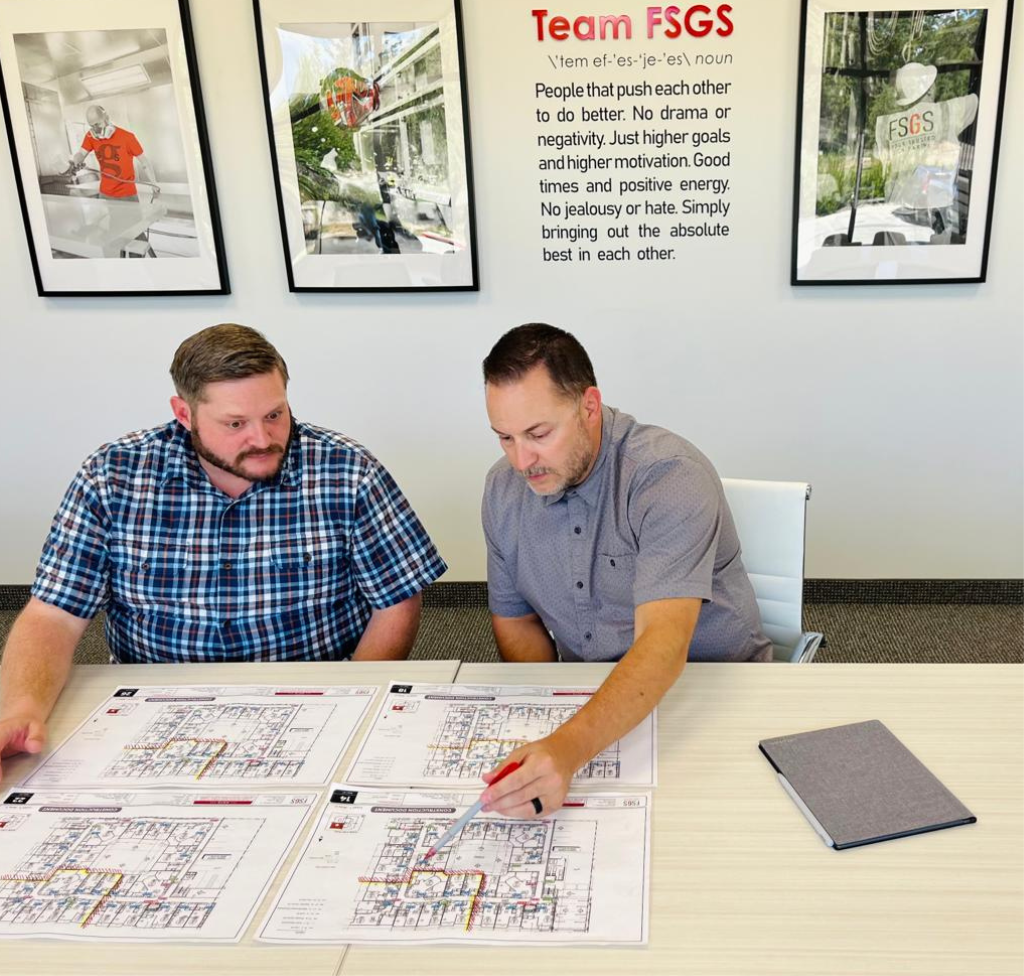 After months of construction, it's time to put the finishing touches on your property in preparation for opening. Landscaping and curb appeal? Check. Exterior fixtures, lighting and fencing? Check. Parking garage striped? Check.
Installation of signs should also be on this list. But don't wait until near the end of the project to begin planning wayfinding and business building signs. Planning and design of all property signs should begin even before you break ground on the project.
With FSGS, you aren't using one agency for design and another for fabrication, allowing details to get lost in translation. Bring FSGS in as your signs partner during the concept and planning stages of your project and we will handle all the steps—from design to installation—ensuring every sign on the property ties into your overall vision for the project.
Table of Contents
1. What is sign programming?
2. What is the benefit of sign programming?
3. Programming Case Study: Saigebrook Development.
4. What is the FSGS advantage?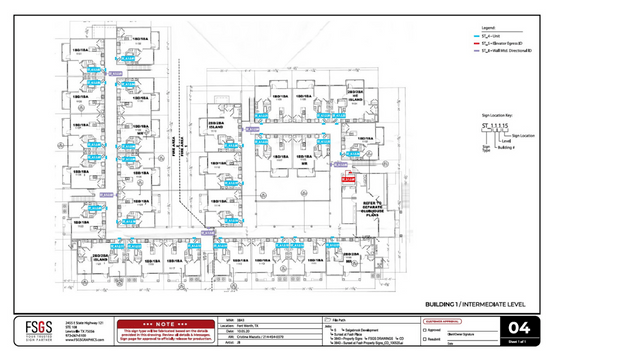 What is sign programming?
Sign programming means all sign messaging, placement, size, quantities and locations are identified at the onset of your project, whether new build construction or property remodel. Sign programming means your signs aren't an afterthought, but a carefully thought-out and planned element of the overall design. Sign programming also takes into consideration and addresses any visibility or compliance issues with your property signs.
Programming services begin with a review of all architectural drawings and blueprints of new construction projects before they begin. Your sign partner will take inventory of all necessary signs and propose where each sign needs to go, applying sign types to appropriate rooms that provide both wayfinding and room use information.
What is the benefit of sign programming?
In the end, sign programming saves you time, as it allows your signage partner to get to work on sign design, fabrication and permitting, while construction on your property is still ongoing.
Making signs an early consideration in any construction project is good for the project budget, too. An experienced sign partner will keep all budget considerations, including for fabrication and installation, in mind while creating designs. At FSGS, because we provide a turn-key service and handle all the steps of the process, we know what the cost of each step will be and will propose sign programming that fits within the overall project budget.
Programming Case Study: Saigebrook Development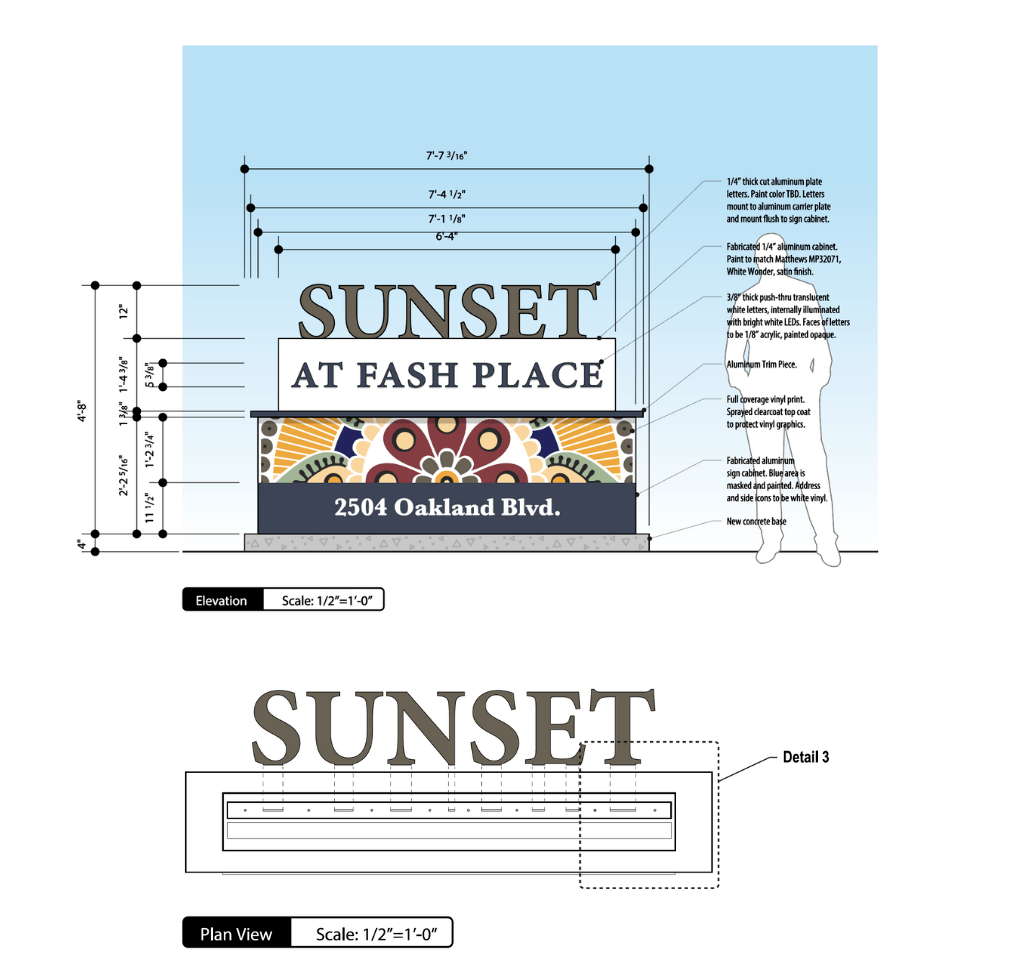 Saigebrook Development specializes in providing first-class affordable and workforce housing communities for families and seniors. As their chosen signs partner, FSGS provides programming for each of the client's new construction projects. To date, we have planned, designed, fabricated, and installed signs for five senior living properties: Everly Plaza, The Abali, Sunset at Fash, Cielo Place and Vi Collina.
Three to six months ahead of the start of construction, our team is brought in to review all plans and begin the proposal for the new Saigebrook property's signs, allowing ample time to program, design, permit, and fabricate all apartment building signs. Saigebrook's custom monument signs are installed while construction is still ongoing to serve as a means of marketing and awareness for the new community. Interior signs are installed as the project nears completion.
FSGS Programming Services ensure your signs are not an afterthought that only add stress and interrupt project flow. Once construction begins, FSGS has designs ready to go, ensuring a smooth process from start to completion.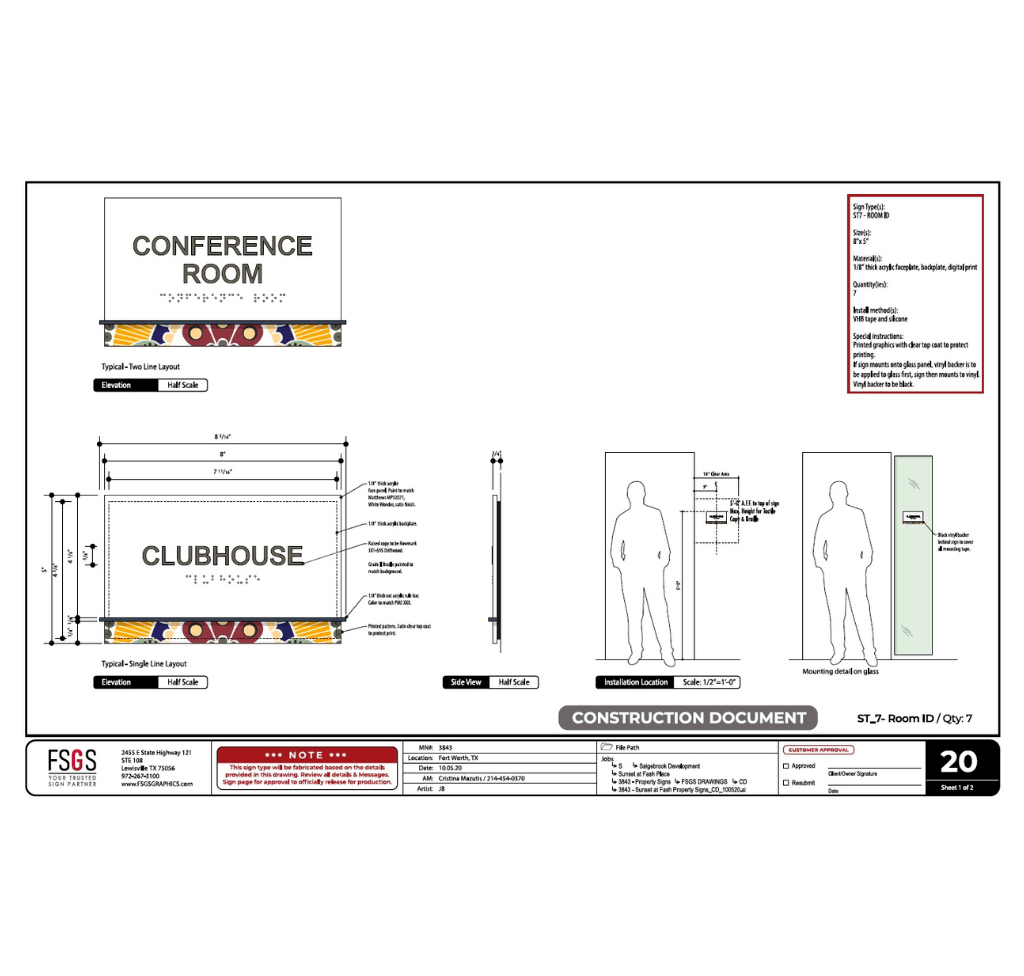 What is the FSGS Advantage?
Our turn-key solutions by expert industry professionals, and knowledge of city ordinances, manufacturing, and management allows us to work efficiently and effectively. By providing us with floorplans, elevations, finish boards and paint colors, our experienced team can draw from existing plans and propose signs that tie into the project and reflect the vision of the client and architect.
Jerod Bowers, FSGS Design Director, holds his degree in graphic design with an architectural background, allowing him to speak the language of General Contractors and architects. He has experience on all sides of the project: architecture, fabrication and installation.
Jerod is able to look at drawings or walk through a space and quickly determine the decision-making points that require wayfinding signs. He is also skilled at drawing to scale and considering the design and construction of a building to understand how the signs will work with all planned architectural systems.
Don't wait until the walls are up to start thinking about signs. Bring FSGS in from the beginning so all signs are incorporated in the overall project, matching brand, style and flow of the property.
---
Tags
The Ultimate Buyers Guide
---
Complete the form below for a free guide you can use to prepare before our meeting.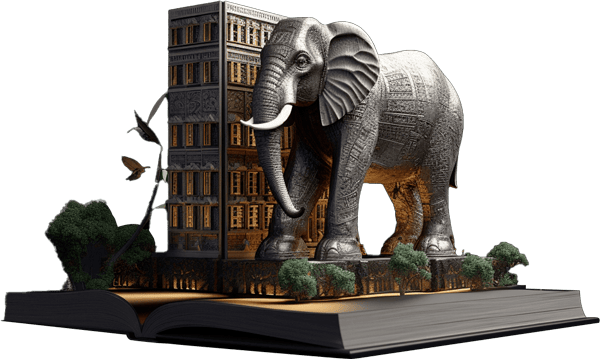 Get Our Free Guide to Buying Signage for Your Business
---
---