WITH CUSTOM ARCHITECTURAL SIGNAGE
---
It's hard to find a signage partner with high standards like you. Our team of architectural signage experts will help you craft and execute your vision to elevate your environment.
---
---
---
As a client-centric collaborator with skilled designers and fabricators, we customize each project to create a captivating visual language.
This meticulously crafted narrative enhances your architectural vision and brand voice.
Multi-Disciplinary
Expertise
---
With our in-house team and manufacturing facility, we manage and construct every aspect of each project from conception to completion, ensuring only flawless final products leave our shop and eliminating common challenges.
---
Our creative, savvy, and dependable team of industry experts will manage your production in-house, ensuring meticulous care and precise execution so that we can be your go-to partner for all your custom signage projects.
Dealing with multiple disjoint and inadequate vendors leads to…
---
Opting for an inexperienced sign shop lacking proficiency in offering comprehensive solutions while handling architectural signage projects can potentially lead to a multitude of challenges. Dealing with novice representatives, unfeasible designs, and the outsourcing of products and services to third parties can result in significant complications. This manifests in subpar communication, delays, compliance issues, and overall inefficiencies in the project execution process.
---
---
Operational Inefficiencies
Meet Your Guide to
Exceptional Signage
---
As a well-respected custom architectural signage company, we simplify the complexity of signage from design to implementation, providing top-tier resources and expertise to enhance architectural visions and foster ongoing relationships.
---
---
We offer expert design consulting tailored to enhance your brand's vision with innovative, engaging, and high-quality signage solutions.
---
Leveraging our in-house manufacturing facility, we craft every aspect of your project to guarantee high-quality custom architectural signage.
---
Our meticulous project management ensures a seamless and effortless process, navigating any hurdles to meet your unique signage requirements.
---
Our skilled team of electricians will ensure precise and efficient signage installation, so you don't have to worry whether it was installed correctly.
---
Installation & Maintenance
---
You know us as an established architectural signage and installation services provider, but we've expanded our service portfolio to include state-of-the-art Electric Vehicle (EV) Charger Installations & Maintenance. As a pioneer transitioning to sustainable solutions, we recognize your growing need for reliable EV charging solutions. Red Elephant is the turnkey partner to help you launch an innovative EV charging solution for commercial properties.
---
Trusted By Leading Brands
---
Red Elephant did an amazing job with a feature wall for our office. Everyone who walks in is blown away by the work. We worked primarily with Jerod, who was super responsive and communicative. He was always available for a phone call to discuss logistics. We'll be going to them in the future for all our design needs
Boomer W.
City Year Dallas
We worked together on some window graphics for a property in Frisco. They turned out great! The price was right and the speed and quality of service could not have been better!
Rosie Matzen
MAA residential
I work in the multifamily industry and Red Elephant has gone above and beyond to provide all signage needed at each of our properties in the 5 states we are in. Their customer service is unmatched!
Luke is a fantastic representative. He is open to feedback, knowledgeable and always willing to go above and beyond for his clients.
Red Elephant is hands down your trusted sign partner! Great quality, superb customer service and love their marketing…to name a few. If you need a sign, don't hesitate to call Red Elephant!!!
Yesenia Garcia
NTD mechanical
We were looking for a local sign company who could create large 3D signs at an affordable rate, when we came across Red Elephant. Having to print over 50 signs for five park locations in a short window is not an easy task, Red Elephant was able to deliver on everything we needed and exceeded our expectations! Not once did they get frustrated when our needs and sizes changed. If you are looking for someone local for your sign needs, look no further! Red Elephant is the place to go. Indu and her team were beyond great!
Holly NG
Marketing Coordinator - Hawaiian Falls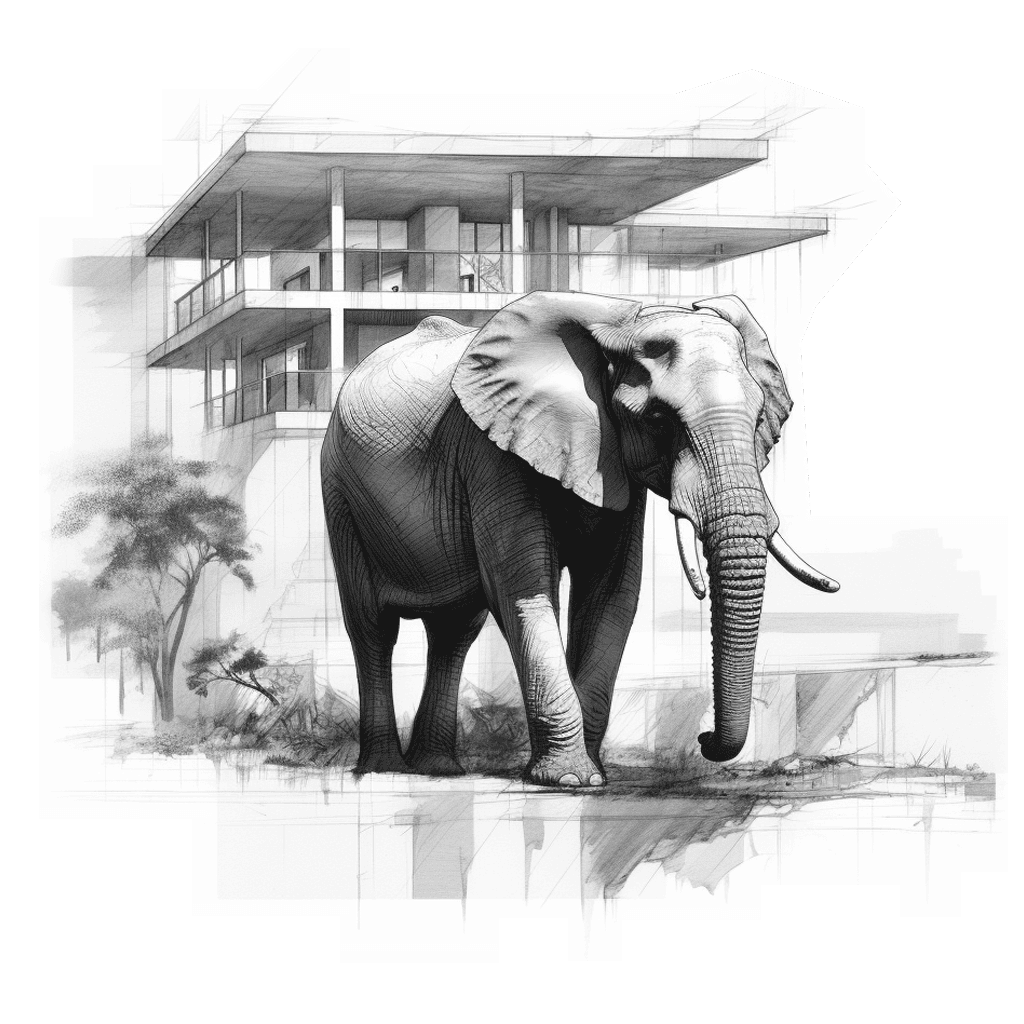 Commercial Real Estate Properties
---
As the industry leader, we understand the nuances of commercial real estate. Our architectural signage enhances the value of your properties, creating lasting impressions and elevating experiences for clients and visitors alike. No matter the complexity, we're big on quality and creativity to match your high standards.
Government, Education & Medical
---
We are experienced in working with local, state, and federal regulations to design signage that meets strict ADA and HIPAA requirements. From hospitals and clinics to government buildings and public spaces, our team is skilled at creating aesthetically pleasing and highly functional signage, facilitating effortless navigation.
Multifamily / Apartment Communities
---
We offer a unique blend of creativity, quality, and excellence in apartment signage solutions, turning your multifamily development into an engaging property that exude homely warmth and class. We bring your vision to life, whether large or small, with an unwavering commitment to excellence that's second to none.
Ready to Craft Your Vision?
---
Ready to transform your spaces into engaging environments that leave a lasting impression? Schedule a discovery call with us and embark on a journey of architectural excellence and bespoke creativity.
---
---
Book a Discovery Call
---
Begin your partnership with us by scheduling a discovery call, where we'll discuss your unique needs, vision, and objectives. This step allows us to understand the scope of your project and offer initial guidance on possible solutions.
---
---
Get a Tailored Solution
---
Following our discovery call, our expert team will craft a customized proposal for your review and approval. This includes a detailed plan outlining our approach to your project, timeline estimates, and a clear cost breakdown.
---
---
Start Making Impressions
---
With your approval, we seamlessly move into action. We manage every detail from design and fabrication to installation. Throughout this process, we maintain open communication, keeping you informed every step of the way.
Affiliations and Certifications
---
Proudly certified Women Business Enterprise (WBE), Women-Owned Small Businesses (WOSB), Historically Underutilized Business (HUB) Program, Disadvantaged Business Enterprise (DBE), Airport Concessions Disadvantaged Business Enterprise (ACDBE) Program, and Small Business Enterprise (SBE).
--- ---
Create The Brand Experience You Dreamed Of
---
We understand your desire to be a distinctive, memorable brand. You need high-quality, engaging architectural signage, but navigating the complexities can feel overwhelming. This process should be effortless. That's why we're here to simplify and deliver excellence. Start by scheduling a discovery call, get a customized proposal, and receive expert project execution. We can transform the overwhelming task of signage into an engaging brand experience.
---
The Ultimate Buyers Guide
---
Complete the form below for a free guide you can use to prepare before our meeting.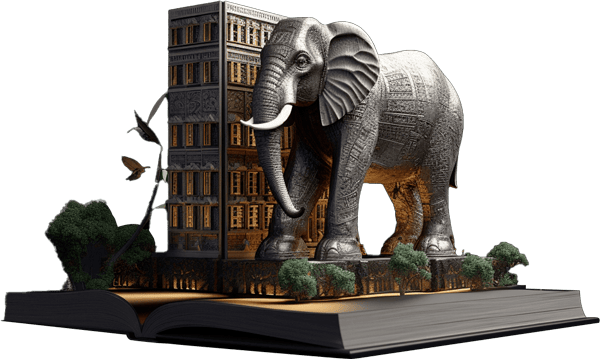 Get Our Free Guide to Buying Signage for Your Business
---
---