---
---
Masterfully ensuring clarity, accessibility, and compliance in architectural signage for public institutions.
---
---
Government,
Education &
Medical
As artisans in Government, Education, and Healthcare sectors, we understand the paramount importance of clarity, accessibility, and compliance in architectural signage. Our expertise extends to working with local, state, and federal regulations, crafting signage that adheres to stringent ADA and HIPAA requirements.
Healthcare & Public Sector Solutions
---
ADA-compliant
---
We meticulously design signs that meet the Americans with Disabilities Act (ADA) standards for accessibility, ensuring your facilities are inclusive and welcoming to all.
Wayfinding
---
Our creative wayfinding signage guides visitors through your facilities with ease, enhancing their experience and safety.
Exterior illuminated signs
---
We masterfully create exterior signs with illumination to ensure visibility at all times, enhancing your building's presence and safety.
Wall graphics
---
Our customized wall graphics transform your space, conveying your brand's message and enhancing the aesthetic appeal.
Safety signage
---
We design safety signs that are clear and compliant with regulations, contributing to a safer environment for everyone.
Building signs
---
From the name of the building to directional signs, we provide a range of building signs to meet your needs.
---
From hospitals and clinics to government buildings and public spaces, our team is adept at creating aesthetically pleasing and highly functional signage, facilitating effortless navigation, enhancing public safety, and promoting a sense of trust and professionalism.
Certifications & Credentials
---
Women's Business Enterprise National Council (WBENC)
# WBE1801583
Historically Underutilized Business Program (HUB)
#1822899121400
Texas Department of Licensing and Regulation
Electrical License #37591
---
---
Our Craftsmanship in Action
---
We've had the privilege of partnering with various government, education, and healthcare institutions, delivering signage solutions that are not only functional but also aesthetically pleasing. Explore some of our previous projects to witness the quality of our work.
---
---
---
Our process is designed to be collaborative and transparent, ensuring every stakeholder is involved and informed at every stage. From the initial concept to the final installation, we work closely with you to deliver signage solutions that meet your needs and enhance your public spaces.
---
---
Inception
---
We involve all stakeholders from the start, ensuring a comprehensive understanding of your needs.
---
---
Design-Build
---
Our integrated design-build approach allows us to create signage that is both aesthetically pleasing and highly functional.
---
---
Installation
---
We oversee the installation process, ensuring the final product effectively serves the public and your institution.
The Ultimate Buyers Guide
---
Complete the form below for a free guide you can use to prepare before our meeting.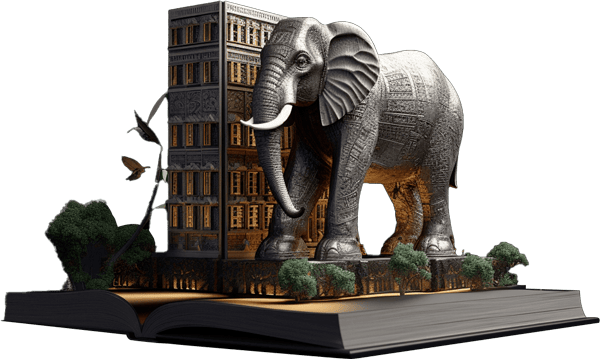 Get Our Free Guide to Buying Signage for Your Business
---
---
Ready to Transform Your Public Spaces with Masterful Signage?
---
Join the ranks of our satisfied clients and let us transform your public spaces with our professional signage solutions. Whether you're a government institution, an educational facility, or a healthcare provider, we're ready to deliver signage that meets your needs and exceeds your expectations. Start your project with us today.
---