Vi Collina Apartments is a brand new, luxury affordable community located directly southeast of Downtown Austin. The one, two and three-bedroom apartments include all the premier finishes such as beautiful granite countertops, subway tiled backsplashes, energy-efficient appliances, faux wood plank flooring, and brushed nickel finishes! We partnered with Saigebrook Development LLC to program signs and develop branding for several of their properties, including Vi Collina. Saigebrook Development, LLC is a WBE- and HUB-certified real estate development consulting firm whose mission is to serve the Texas affordable housing industry. We worked with the Saigebrook team to design signs that would reflect their brand and their vision for each property. Our client provided the logo and new construction plans, and we programmed all signs, developed the sign layout designs to align with their branding, and handled the details of the permitting process. We designed and produced their interior ADA signs and fabricated and installed the exterior monument sign. Our team is passionate about providing the best signs for your properties. This project showcases the harmony between the construction style, property color, branding, and signage.
"Red Elephant did an amazing job with a feature wall for our office. Everyone who walks in is blown away by the work. We worked primarily with Jerod, who was super responsive and communicative. He was always available for a phone call to discuss logistics. We'll be going to them in the future for all our design needs"
---
Boomer W.
City Year Dallas
"We worked together on some window graphics for a property in Frisco. They turned out great! The price was right and the speed and quality of service could not have been better!"
---
Rosie Matzen
MAA residential
"I work in the multifamily industry and Red Elephant has gone above and beyond to provide all signage needed at each of our properties in the 5 states we are in. Their customer service is unmatched!"
---
"Luke is a fantastic representative. He is open to feedback, knowledgeable and always willing to go above and beyond for his clients."
---
"Red Elephant is hands down your trusted sign partner! Great quality, superb customer service and love their marketing…to name a few. If you need a sign, don't hesitate to call Red Elephant!!!"
---
Yesenia Garcia
NTD mechanical
"We were looking for a local sign company who could create large 3D signs at an affordable rate, when we came across Red Elephant. Having to print over 50 signs for five park locations in a short window is not an easy task, Red Elephant was able to deliver on everything we needed and exceeded our expectations! Not once did they get frustrated when our needs and sizes changed. If you are looking for someone local for your sign needs, look no further! Red Elephant is the place to go. Indu and her team were beyond great!"
---
Holly NG
Marketing Coordinator - Hawaiian Falls
"Excellent project management, clear communication"
---
Lyndsay Mitchell
City of Arlington
"Red Elephant did a great job helping us rebrand our property in Corsicana from "Villa of Corsicana" to "Weston Apartment Homes". Beautiful new sign and great customer service!"
---
Jordan Bernstein
Valiant Residential
"Red Elephant is the best sign company to work with in the DFW area. They are willing to go above and beyond in assisting with sign plans for new community openings and also willing to go the extra mile and meet with your affiliates to install land lease signage. They are quick in responding to our orders especially when we have urgent orders that are needed on short notice."
---
Kelli H
Marketing Coordinator - LGI Homes
"Red Elephant has been a preferred vendor of Peloton for many years. We trust them to deliver outstanding quality in every project we send them. They have helped us be more creative in the work we provide our clients. Indu and team have always gone above and beyond from production to installation."
---
Jason M.
Creative Director - Peloton Commercial Real Estate
The Ultimate Buyers Guide
---
Complete the form below for a free guide you can use to prepare before our meeting.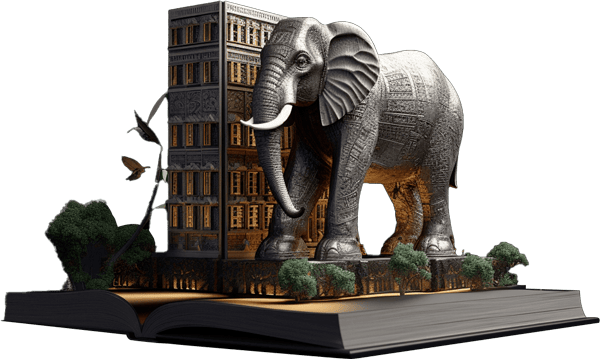 Get Our Free Guide to Buying Signage for Your Business
---
---