---
---
We're committed to a higher and broader level of service.
You can count on us to be big on quality, dedication, and creativity.
---
---
---
---
From concept, and materials to flawless execution, creativity anchors everything we do. Our work is unforgettable and brings decades of experience to bear, making our clients shine.
---
---
We know how to apply our resources, solving problems on the fly and delivering solutions with precision and ease. We prove daily that we are resourceful, innovative and efficient.
---
---
Our customers can always count on us to deliver excellence and precision. Being able to rely on us and our open communication makes their jobs easier, eases their minds, and fosters long-term relationships
---
---
At Red Elephant, we bring it—every time. We're big on creativity and even bigger on crushing barriers. We're about possibilities, potential and positive impressions. Big or small, we've seen it, solved it, and delivered it to the highest standard.
We're the embodiment of creativity and skillful execution. We're chock-full of "know-how" and "what if?" that drive us to deliver impressive results – at scale. We are big on quality, big on craftsmanship, big on service. Giant expertise is in our DNA. Our savvy around permitting, compliance, accessibility, and wayfinding prevent any of these from being giant headaches or obstacles for our customers.
Our respected reputation looms large, and our legacy of excellence is unprecedented. We stand tall against the competition and are unforgettable from the first interaction.
---
Our Values
---
At the heart of our success is a strong set of values that forms our identity and directs our actions.
These values are not mere words on a page, but fundamental beliefs that influence how we operate, treat each other, and serve our clients.
They guide our approach to work, relationships, and commitment to delivering the best in architectural signage.
---
---
---
Our Team
---
Our team is a team of passionate, talented, and dedicated professionals. Each team member brings a unique blend of skills, experiences, and perspectives, forming a collaborative force driving our success. Together, we work hand-in-hand to translate your vision into a reality.
---
---
Mariano Sanchez
---
Head of Operations
---
Luis Aparicio
---
Design Director
---
Cristina Mazutis
---
Business Development
---
Adam Oldham
---
Project Manager
---
Luke Dreiling
---
Project Manager
Affiliations and Certifications
---
Proudly certified Women Business Enterprise (WBE), Women-Owned Small Businesses (WOSB), Historically Underutilized Business (HUB) Program, Disadvantaged Business Enterprise (DBE), Airport Concessions Disadvantaged Business Enterprise (ACDBE) Program, and Small Business Enterprise (SBE).
--- ---
---
Recognition & Awards
---
We are proud of the industry recognition and accolades that reflect our commitment to excellence. Throughout our journey, we've earned a reputation for innovative design, outstanding service, and unwavering dedication to our clients' success.
---
---
---
---
We believe that great people are what makes us a great place to work. If you want to make a change, we'd love to find out if we are a good fit.
Our company always seeks professional and inspired people ready to work according to our principles and standards. Look through the list of advantages to see what you get by joining our team.
---
The Ultimate Buyers Guide
---
Complete the form below for a free guide you can use to prepare before our meeting.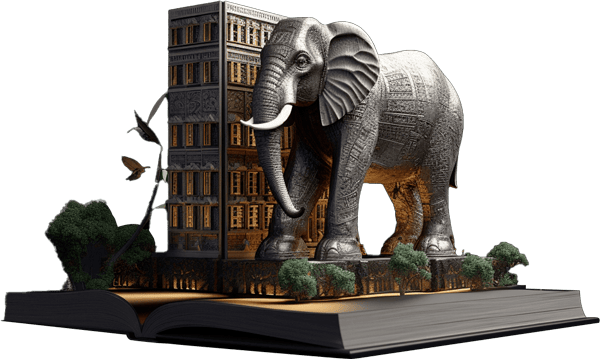 Get Our Free Guide to Buying Signage for Your Business
---
---