Accurate Budget Planning: 5 Tips to Avoid Unplanned Expenses
---
---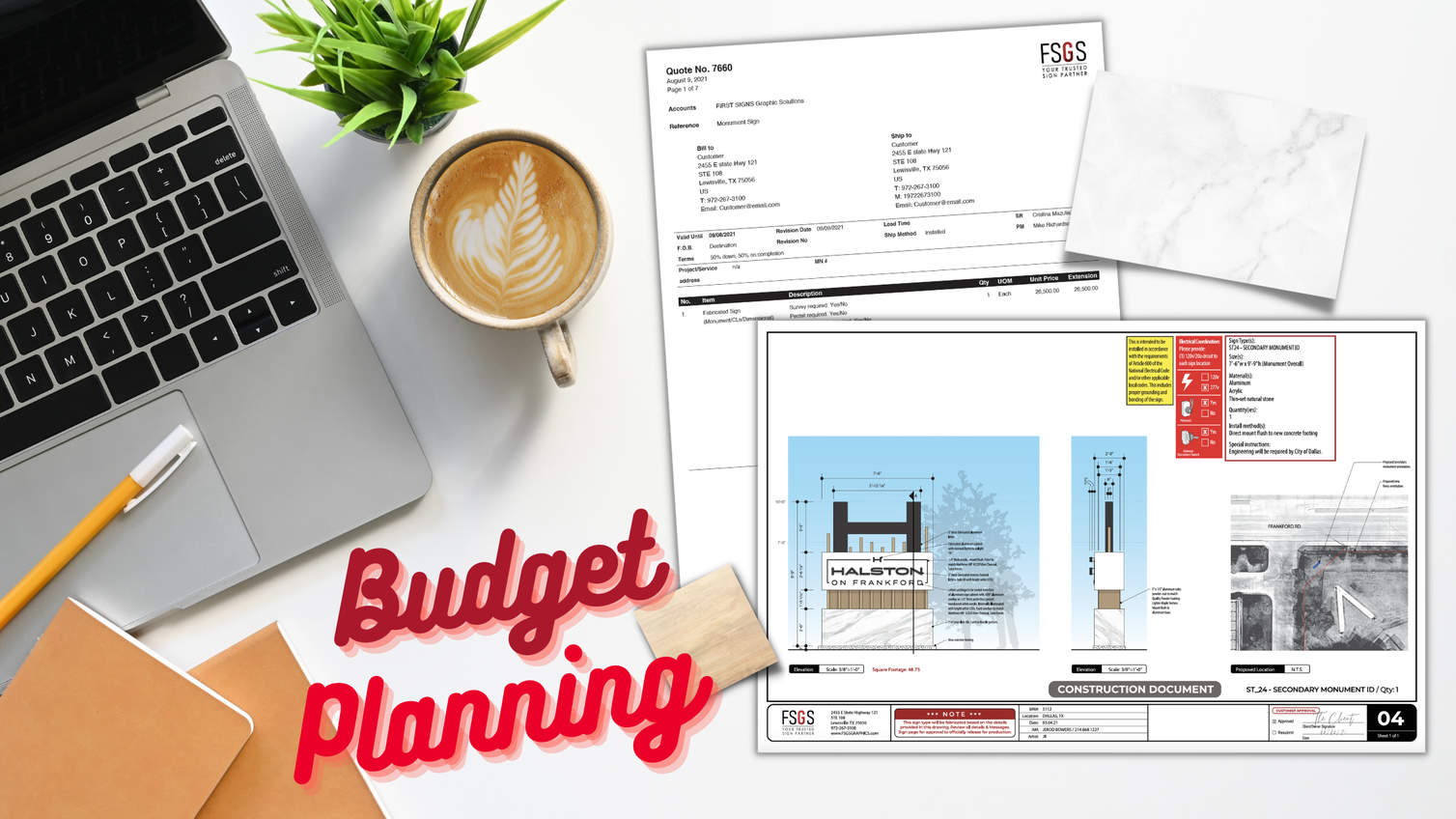 Want to stretch your project budget as far as you can? We get it! And every property owner can relate. In this economy, budget planning is crucial and even more important is the accuracy of the estimates you get from your vendors.
"By knowing how much your signage projects are going to cost up front, you can make strategic decisions for how to allocate the rest of your budget across your project," explains Tim Bazar, FSGS Estimator. "If you wait until the last moment to get estimates for signage, there may be unexpected expenses and an early estimate means no surprises when you receive your invoice."
Whether you're planning a takeover and remodel project, or a new construction project, a well-planned budget can prevent the headache of surprise cost increases. Here are five tips to help you plan the budget for your next signage project.
Start early.

Any signage project is a process, so give yourself plenty of time and call us early in the process so we can get back to you with an estimate, proposal, and

schematic drawing.

Then, when you're ready to move forward and the proposal has been approved, we can start work on design, permitting, and fabrication.




Here's a quick glimpse at a project timeline before a sign is ready for installation:

Survey, proposal and schematic design: two to four weeks

Permitting: two to eight weeks

Fabrication and production: six to ten weeks




Choose a sign partner that provides a turn-key service.

FSGS offers our clients comprehensive services, from design development and manufacturing to installation and completion. Because we are a full-service sign shop from design to completion, we have complete control over the timelines for your project. This allows us to best serve our clients, as well as meet their requirements and strict deadlines.




Be sure your sign partner completes a comprehensive site survey.

M

any unforeseen circumstances can arise in any project, and we've seen them all. From finding out an existing sign wasn't permitted, to issues with

utilities encroachment

, etc. These complications can add quite an expense to your final bill. As part of the service we offer to you, our team will complete a thorough site survey to identify any potential roadblocks and reduce your risk of surprise costs down the road.




Select a sign company that aligns with your goals.

When you call FSGS for an estimate, rest assured that we will do our homework so the recommendations and estimates we provide align with your project goals. During your initial consultation with our team, we'll discuss your budget, ideas, goals and deadline to best understand your specific needs. For example, are you trying to meet a specific deadline, such as a grand opening or inspection? Are you looking for a high-end product, or a budget-friendly package just to get by? Are you waiting to finalize the sale of a property and need to have signs ready to install as soon as you sign on the dotted line? These value-added services allow our team to work with you to reach your goals together.




Understand there can be a wide range in prices for a signage project.

If you can dream it, we can build it! But we also understand that many property owners are working with a strict budget and can produce more economical designs as well. Your final project depends on your preferences, goals, property class and budget. We work hard to get to know our clients so we can recommend not only what is appropriate for your budget, but what is appropriate for your project as a whole. (

Read more about our three tiers of price options here.

)
Our team's experience and expertise allow us to provide our clients with the most accurate estimates possible. We understand that there is no one-size-fits-all signage solution. Every project is unique and must be approached from that perspective. We aim to mitigate any surprises by allowing you to plan your project budget accurately. Do you have a sign project on the horizon? Give us a call today to request a proposal. Don't worry about the details. Our team will handle all the specifics!
---
Tags
The Ultimate Buyers Guide
---
Complete the form below for a free guide you can use to prepare before our meeting.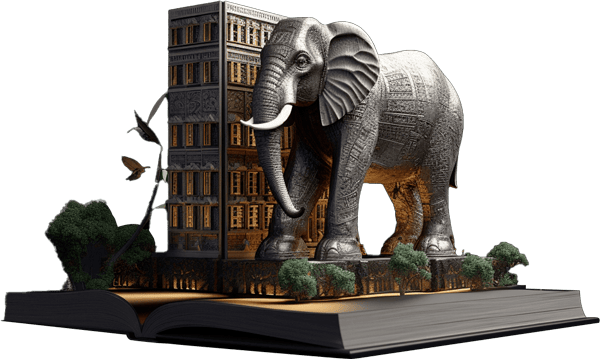 Get Our Free Guide to Buying Signage for Your Business
---
---