Signs that Fit Just Right: Understanding the Broad Range of Prices and Options for Your Sign Project
---
---
Have you ever wondered why there can be such a wide range of prices for sign packages for properties of similar sizes? Every project can be customized to meet your needs, so the same quantity of signs could be produced for $5,000 or $500,000. Just like building a home, you can get a nice, "starter" home for far less than you can get a fully custom home with marble and a chef's kitchen.
How do you know which is best for your property? Let's take a look at the different components and variables that go into creating custom signs, and how they result in different price tiers.
As a starting point, we categorize interior and monument property sign offerings into three broad tiers, which we go into below. This offers a great starting point to help you in your budgeting process and to get the conversation started.
INTERIOR SIGN TIERS
Tier One Interior Signs | $
Materials: Single Layer ACM (aluminum composite)
Make: Router cut, and flatbed printed with protective clear coat
Pros: Highly cost-effective, can be offered in multiple colors and shapes, faster production time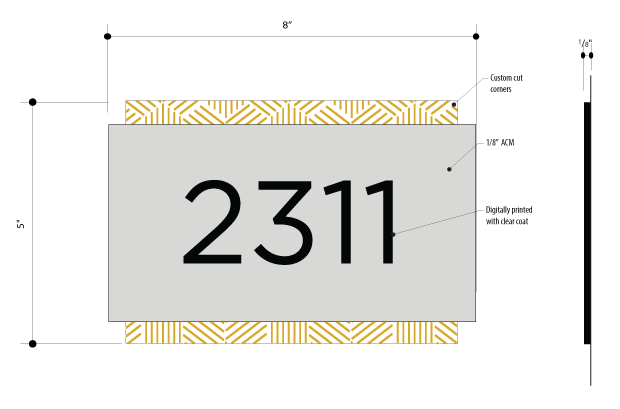 Tier Two Interior Signs | $$
Materials: Higher-end materials, such as acrylic and other finishes can be custom cut in any shape.
Make: Raised letters with tactile row mark and braille as needed, flatbed printed, or painted.
Pros: Robust and layered signs with depth and higher quality materials, at a reasonable investment.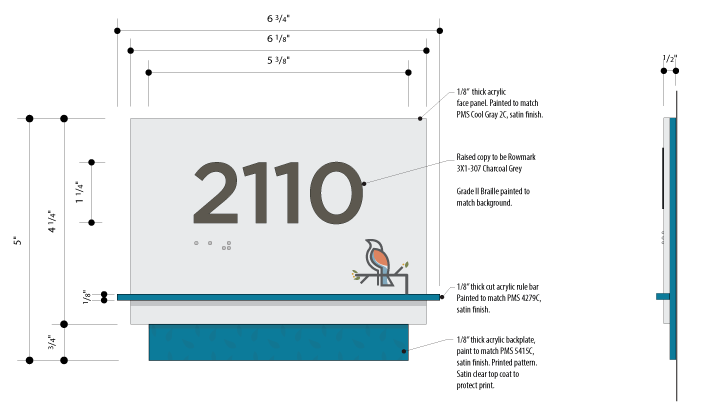 Tier Three Interior Signs | $$$
Materials: Acrylic and/or metal with real wood or marble accents
Make: Router cut, painted with rowmark (tactile letters and Braille), silk screening, and other complex process steps
Pros: Multi-layered signage with complex details and custom additions, completely customized to be an architectural accent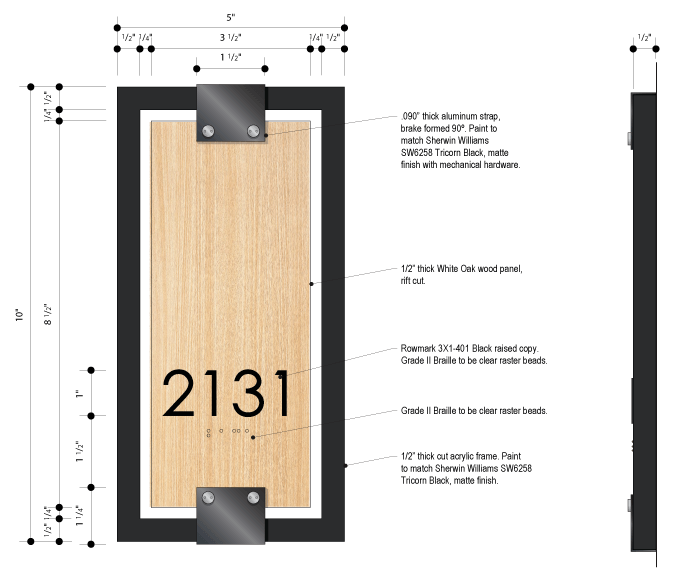 Tier One Monument Signs | $
Materials: Aluminum, paint and dimensional letters
Lighting: illuminated or non-lit
Sizes available: Typically around 30 sft in overall size

Tier Two Monument Signs | $$
Materials: Aluminum and paint with concrete foundation, brick or stone accent
Lighting: Illuminated or non-lit
Sizes available: Can be from 30 to 50 sqft, depending on what city allows
Pros: Can balance being budget friendly while making your property stand out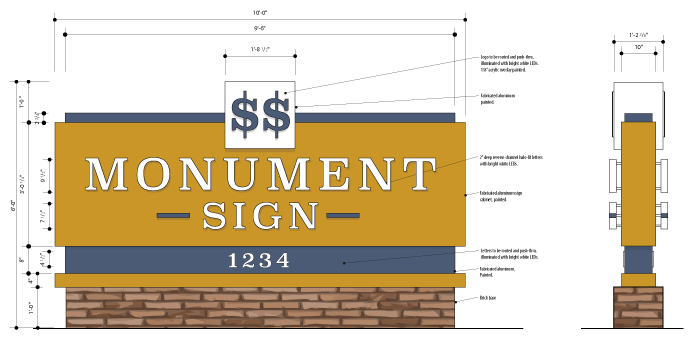 Tier Three Monument Signs | $$$
Materials: Aluminum and paint with custom shapes and layers, including channel letters, other architectural elements like real wood, marble etc.
Lighting: Variety of illumination methods, such as front-lit and halo-lit available
Sizes available: more than 50 sqft, and can be as big as the city allows
Pros: Completely customized to become an architectural accent and a piece of art on your property

PLANNING FOR YOUR SIGNS
Wondering where to start and what option is best for your property? Here are some questions to guide you through the planning process:
1. What is your budget for the project?
2. What other improvements are being made at the property? New signage should flow well with other improvements.
3. What are the parameters of your brand and what look are you trying to achieve?
4. What is the target demographic you are trying to attract?
5. What types of signs do your competitors and neighboring properties have?
There's a lot more that goes into planning signage than sometimes meets the eye. But don't worry, we are here to guide you. At FSGS we pride ourselves in making the planning, creating, and execution seamless for you. When you work with us you'll receive comprehensive consultation on all the variables that go into crafting the perfect sign package for your property.
We handle the due diligence, survey of the property, city compliance, design development, manufacturing, installation, and project management of your property branding from end to end. From our first conversation with you through to the very last sign installation, we'll create a seamless sign package that meets your budget and other needs so that you can accomplish your goals for the property.
Planning a new construction project? Bring us in from the start! At FSGS, we believe signs should be an integral part of any building's design and work closely with architects and designers to ensure signs aren't carelessly installed in ways that detract from the architectural vision of the project. Our team can step in before you even break ground on a project, creating a complete signage package that becomes part of the design of the space, rather than an afterthought. You can read more on how we work with architects and our Design-Build Services here.
At FSGS we are focused on being your partner in helping you accomplish your property goals. We'd love to learn more about what your team has planned for 2022 and beyond. Have questions or maybe you're just starting to think about this topic. Reach out and let's start a conversation.
---
Tags
The Ultimate Buyers Guide
---
Complete the form below for a free guide you can use to prepare before our meeting.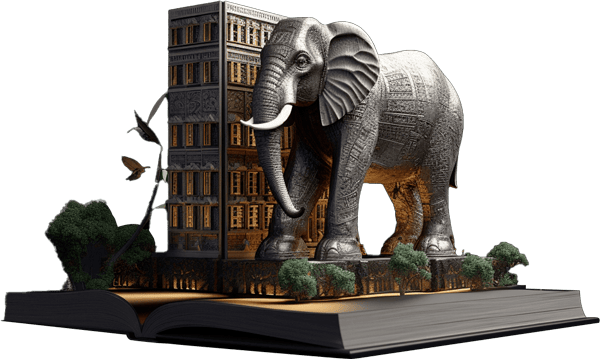 Get Our Free Guide to Buying Signage for Your Business
---
---