Why It's Critical to Get Your Due Diligence Done Correctly
---
---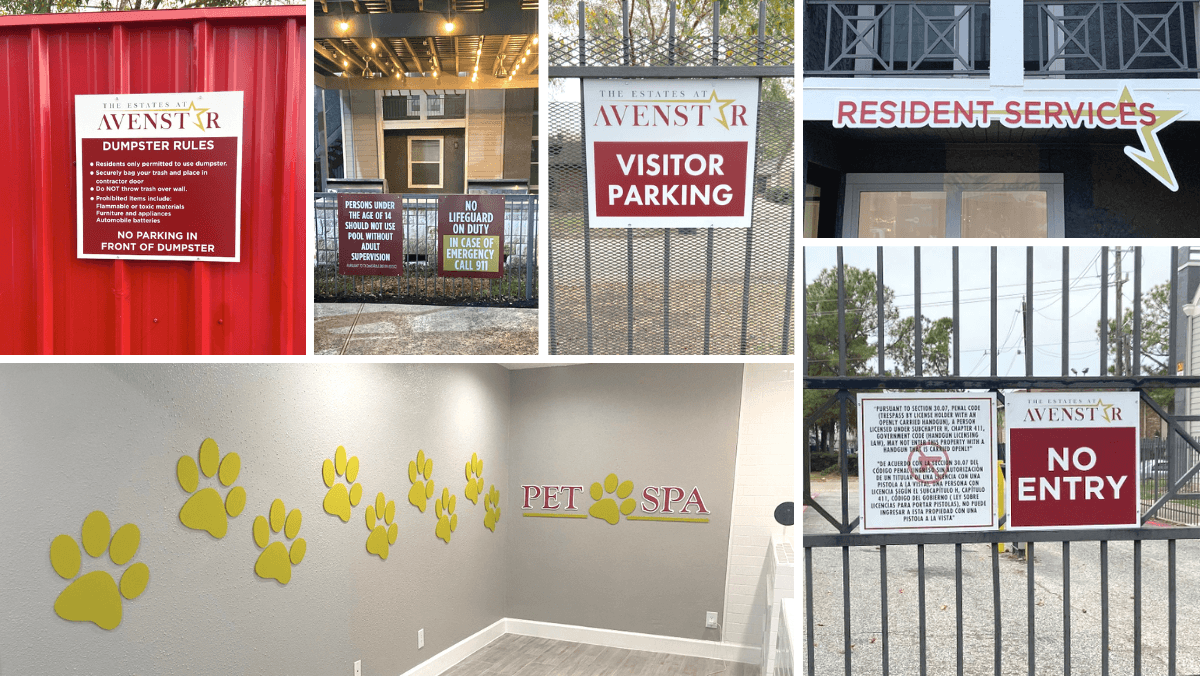 Does your sign company truly know how to address the signage and wayfinding pain points at your property? Have they covered all the bases when it comes to surveying, local ordinances and compliance?
Due diligence is an absolutely critical stage in the planning of any complete property signage project. Unfortunately, in many instances, this process is either overlooked or not completed accurately by the sign company. If your sign company doesn't have the expertise to properly handle due diligence, you could be left with an incomplete sign package that exceeds your budget for the project.
This is the story of a sign project gone wrong, and how FSGS stepped in to help.
The Challenge
Following a complete renovation of a 592-unit multifamily property in Houston, the owners of the property engaged a sign company for their rebrand and sign package. Unfortunately, a lack of understanding of exactly what the client needed in terms of signs due to poor surveying processes left the property owners with an incomplete sign project. Many signs were not updated to reflect the rebrand, and about 30 percent of the signs had been completely overlooked and left off the project.
The client was left scratching their heads, wondering how so many things were missed, and what they were going to do to remedy the problem. That's when they reached out to FSGS.
The FSGS Solution
Our team visited the property, completed our proprietary survey process — which we have developed internally with years of experience — and developed a sign package to update all pending signage. In addition, our design team created a design to complement the signs that had been installed by the previous company and we were able to successfully complete the project for our client.
Although we were able to step in and help the client sort out the mess left behind by the previous company, it didn't come without an expense to our client. Failure to properly assess the scope of a project will almost certainly result in a project coming in over budget. And in this case, the client incurred additional costs to complete the project, which were not accounted for in the original budget.
Don't let this happen to you.
With our proven process, we can ensure projects are not just complete, but completed on time and under budget. Our experienced team can accurately assess your project budget from the start, so you won't have any surprises down the road.
Our Process:
Here's a quick look at FSGS' proven process.
1. Complete proprietary survey during due diligence. We take inventory of all necessary signs and walk the property with you to determine all signage needs.
2. Assign sign types that identify all messaging, placement, sizes, quantities and locations, keeping in mind visibility and compliance issues.
3. Keep all budget considerations in mind to ensure your sign package fits within your overall project budget and provide a comprehensive proposal.
4. Work with your marketing or interiors team to develop a sign package that reflects the branding vision for the property.
5. Manufacture signs in our facility, which allows us to control quality and timelines.
6. Install all your signs onsite as developed at the design stage.
Property signs should be an early consideration in any rebrand or remodel project, not an afterthought. Engage FSGS from the start to ensure a stress-free, smooth and streamlined process from start to completion. We are a one-stop-shop solution to your signage needs, and our experienced team will plan, design, fabricate and install signs that match your brand and style, while addressing all requirements and compliance issues. For more information, don't hesitate to reach out and contact us!

---
Tags
The Ultimate Buyers Guide
---
Complete the form below for a free guide you can use to prepare before our meeting.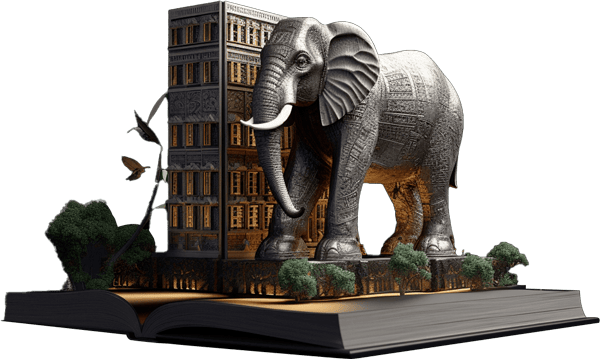 Get Our Free Guide to Buying Signage for Your Business
---
---