What's in a Name: Choosing the Right Name for Your Apartment Property
---
---
Naming your property is one of the most important — and exciting — aspects of branding and marketing. Choosing the right name for your apartment property is like choosing a name for your child. The name you choose will play a role in shaping your child, or in this case, your property.
How will you choose, and with so many options out there, where do you begin?
Before we get into the how, let's take a look at the why.
What Is 'Brand Identity'?
Brand identity is much more than names and logos. According to Hubspot, "A brand identity is made up of what your brand says, what your values are, how you communicate your product, and what you want people to feel when they interact with it. Essentially, your brand identity is the personality of your business and a promise to your customers."
Branding is the impression your business, products and services leave on your customers long after the sale has been made. It is made up of your values, how you communicate your product or service and what you want people to remember about your business. Your identity is your mission — giving your business purpose and something to stand for. Your brand identity should make your business memorable, but it should also make it credible and trustworthy.
Your name (and logo) are the face of that identity.
Did you know that 77 percent of consumer purchases are made based on brand names? That fact alone adds weight to just how critical it is to choose the perfect name for your property. The right name for an apartment complex should evoke a sense of belonging and community. Your business name should be something your customers or tenants can relate to — something they want to be a part of and ultimately live in.
What's in a Name?
The name of your property is just one part of your entire brand identity, but as we have established, it is critical. If you want to attract residents, your property name should include all of these elements:
It is unique. If you want to stand out from the crowd, dare to be bold.
It is short and sweet. Don't leave potential customers confused by your name. Be sure it is clear and easy to pronounce.
It is different. Do your research to ensure there isn't another property in your area with the same name.
It aligns with your brand identity. Who do you want to be as a property? Your name should portray those values while attracting the type of customers you're seeking.
It is timeless. Stick to names that have long-term durability and avoid slang or anything too trendy.
It is memorable. Most importantly, you want your name to stick with people. Potential tenants may look at a handful of properties before settling on one. Give your property a name they'll remember.
The Milo on Westheimer: A Case Study
At FSGS, we work closely with many of our customers on all aspects of the branding process, including naming. We stepped in to work with our client CAF Management during the due diligence phase, before they acquired an existing apartment property in Houston, Texas. The key goal of updating the brand was to increase occupancy rates of the property.
To give our clients options when working with them to name properties, we provide 3 names with up to 2 rounds of revisions, as well as a comprehensive explanation including research behind each of our recommendations – we are not just providing random, cookie-cutter names. In our experience, our detailed work provides the background required to successfully name the property without necessitating more than 3 options. In this case, our clients chose the name "The Milo on Westheimer."

The name is a nod to Mitchell Louis Westheimer, a naturalized German immigrant and businessman who once owned a 640-acre tract of land in Houston. In 1895, Westheimer dedicated a portion of his land to Harris County to provide right-of-way for a shortcut road that would become the longest major thoroughfare in Texas, the Westheimer.
The Milo on Westheimer is steeped in Texas history, yet the property itself speaks to the innovation, ingenuity and dedication to community personified by Mitchell Westheimer.
After helping them name the property, FSGS worked with our client to create a logo to attract their target demographics and designed every sign on the property, from the unit signs to the illuminated monument signs. The entire process, including city ordinance and permitting, manufacturing and installation was completed for our client on time and under budget.
Whether you are building a new property or acquiring an existing property, FSGS is here to work with you to develop a brand identity that builds credibility and trust with your desired customers. From due diligence to installation, we'll manage the entire process for you, freeing you up to focus on building your business.
---
Tags
The Ultimate Buyers Guide
---
Complete the form below for a free guide you can use to prepare before our meeting.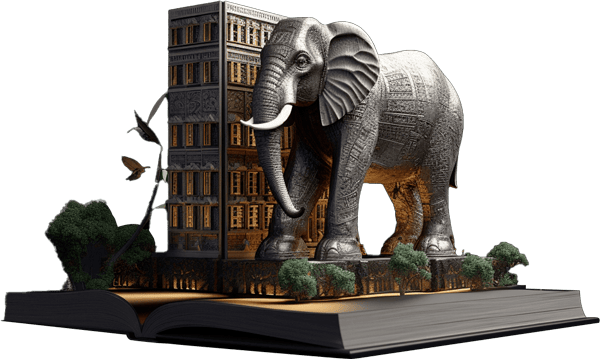 Get Our Free Guide to Buying Signage for Your Business
---
---