Re-Branding Signage Uplifts Your Asset
---
---
New property signs and graphics will refresh your property
The rebranding process is not an easy one. Multiple parties working along with graphic artists developing an updated look for a property may seem endless. But it is imperative for creating a successful new and fresh look for your property.
At FSGS, we're always excited to take on multifamily projects. We have been growing our industry clientele and adding multiple rebranding projects to our portfolio. Regional managers come to us looking for an experienced partner that can do more than printing signs.
Prepare for Launch
During due diligence, our team completes a signage inventory. Property managers need to know what, where and how many signs are on the property. If the signs meet industry standards, if they successfully inform residents about property rules and amenities as well as welcoming potential tenants.
Our team provides an inventory along with property photos, sign suggestions and a proposal that helps them expedite budgeting.
How much to Invest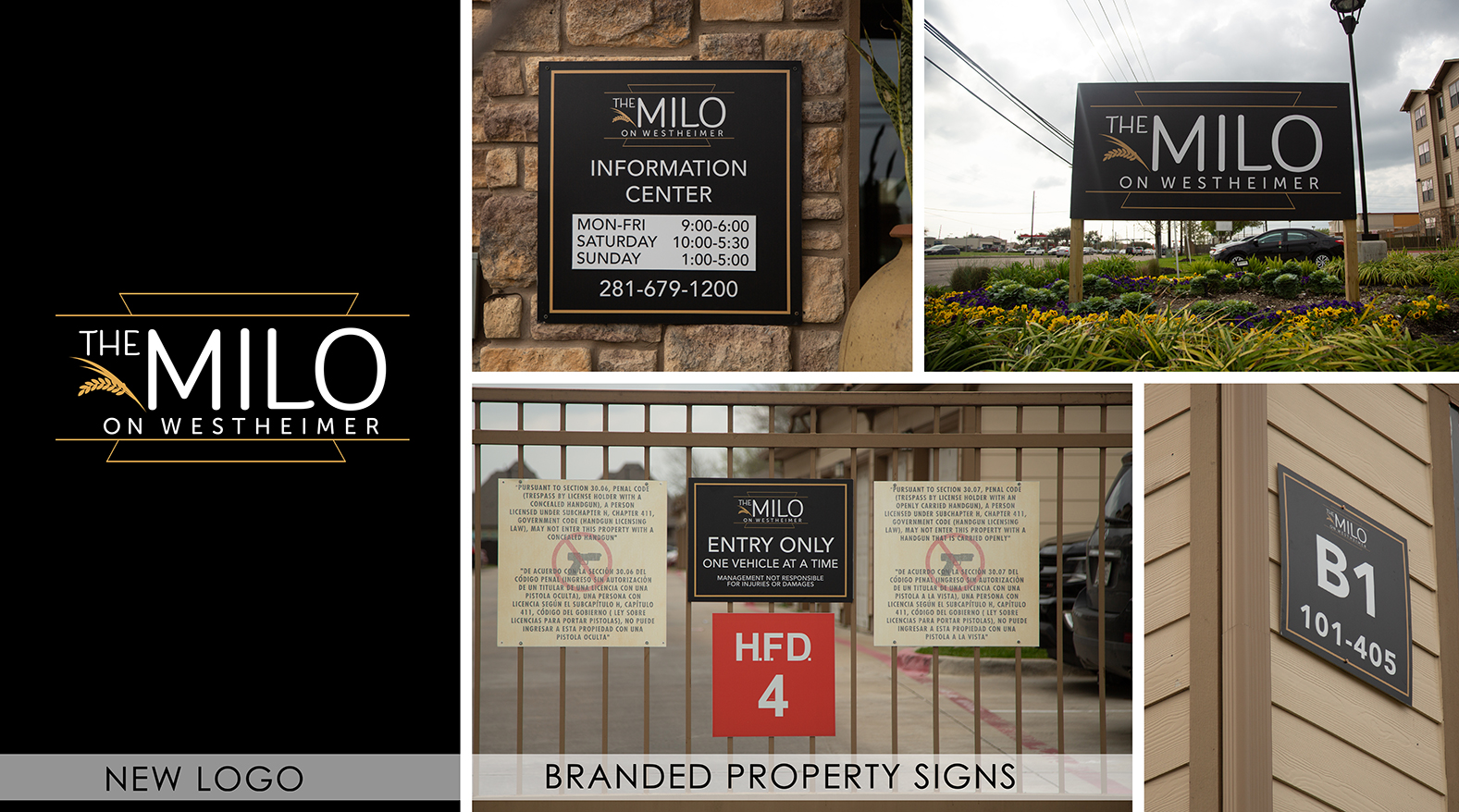 If the property is Class A, B, C or D is up to the owner to decide how much budget will go to rebranding and creating a take over package. We take a consultative approach during estimating, which allows managers to discuss any budget limitations for the project.
Will there be a total signage overhaul or can some existing signs be salvaged? On class A and B properties we experience total overhauls, from upgrading monument signage to building ID signs and even adding signs that were non-existing, like directionals. On Class C properties, if building ID signs are not branded, the owner usually keeps those but brands the main entry signage, amenity signs, directionals and minor upgrades to monument signage. Class D usually upgrades its monument signs and leasing office signs.
The benefits
Taking on a rebrand project while working along with designers and sign experts will make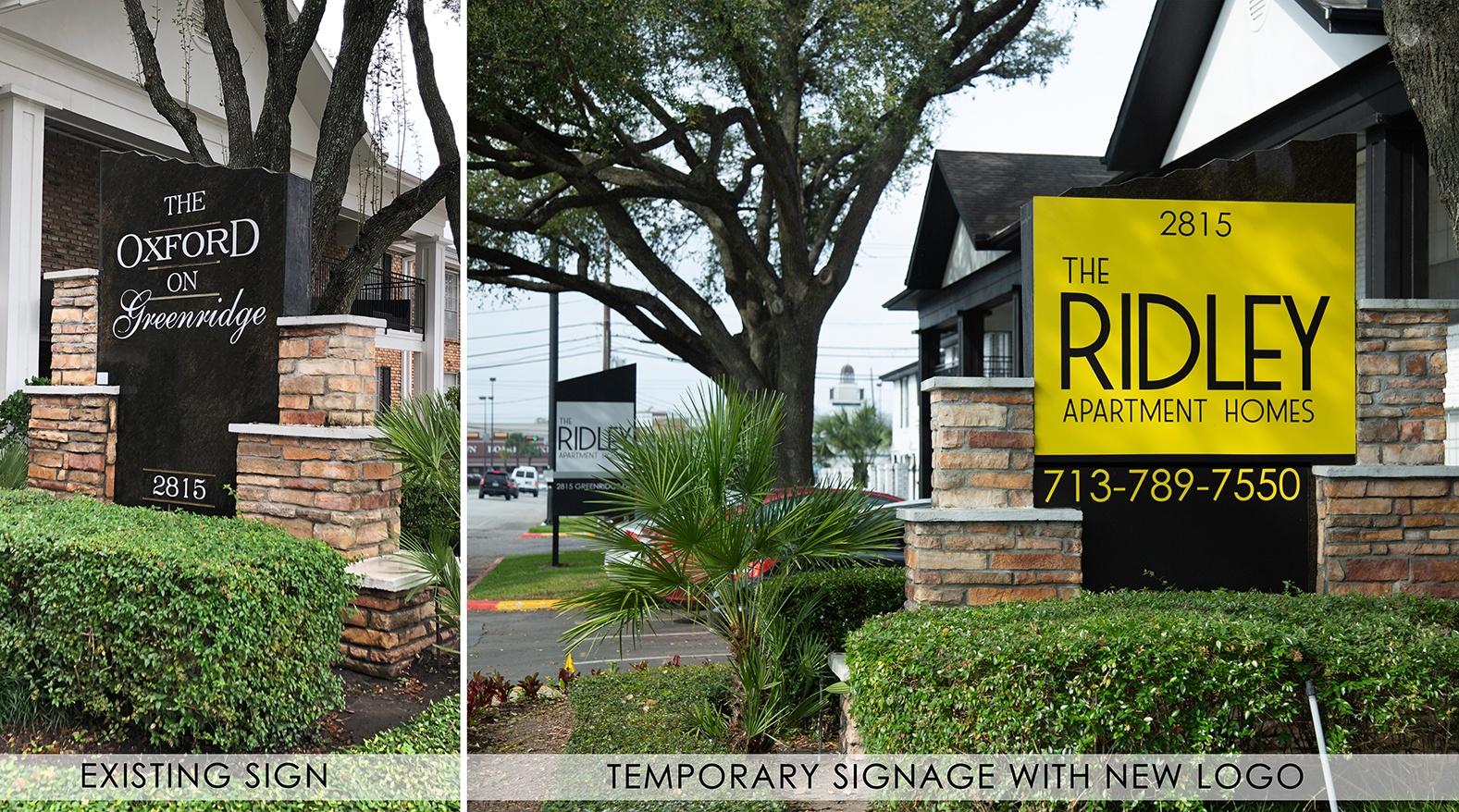 the process easier. They'll make sure your brand standards are met and suggest optimal materials and manufacturing processes suitable for the property and budget.
Our design team can create a new look for your property while our project managers handle your project through permitting, fabrication and installation. We will maintain you updated and work alongside your property managers to make sure all signage is successfully installed and completed.
Upon rebrand completion, your property will look updated, your team will feel confident and it will improve the experience of your existing residents as well as prospective tenants.
---
Tags
The Ultimate Buyers Guide
---
Complete the form below for a free guide you can use to prepare before our meeting.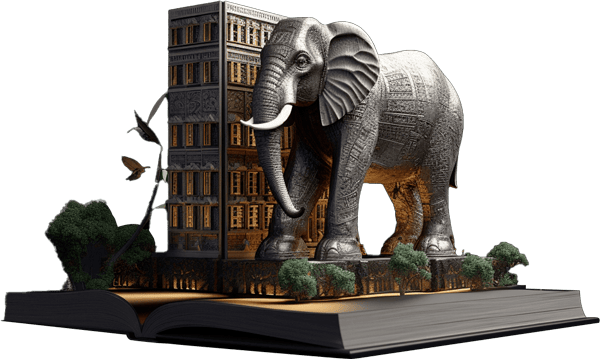 Get Our Free Guide to Buying Signage for Your Business
---
---