Pegasus Park Signs: Reviving a Piece of Dallas History
---
---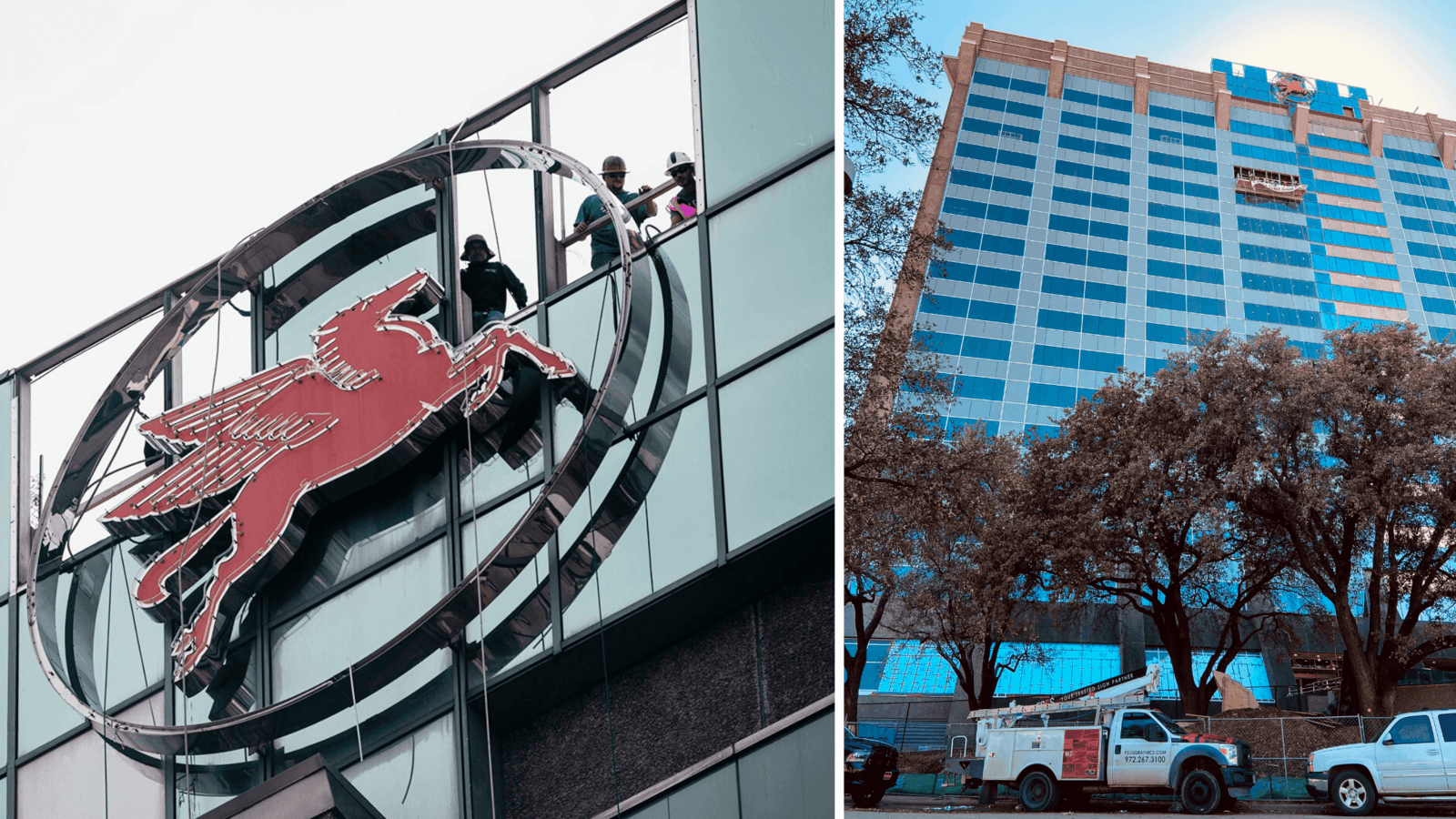 Sitting just minutes from downtown Dallas is the 23-acre Pegasus Park campus, featuring 750,000 square feet of office and warehouse space, including an 18-story office tower. Pegasus Park, with its iconic red-winged Pegasus symbol at the top of the tower, was originally built for the Zale Corp in 1970. It was purchased by Mobil Oil Corp in 1981 and became home to the Exxon Mobil complex.
Renovations are currently underway to turn Pegasus Park into a mixed-use development with space for bio-tech labs, nonprofits, and commercial innovators, along with dining and entertainment. The project includes the Water Cooler, a community of nonprofit and social impact tenants that will receive subsidized rent, access to philanthropic funds for furniture and infrastructure and free or low-cost amenities and services, sponsored by Lyda Hill Philanthropies in partnership with J. Small Investments.
Pegasus Park, which is located across I-35 from UT Southwestern, will also house UT Southwestern's Biotech+ Hub, which occupies nearly 40,000 square feet of office space, and includes laboratory space available for lease by UTSW and area researchers and scientists. "Pegasus Park brings together the non-profit community, biolab and medical industry leaders to create a campus for innovation," says Russell Hagg, AIA an architect at GFF Interiors.
FSGS is proud to be part of the Pegasus Park design team, working closely with Hagg and other GFF architects to plan and develop signage for the common use spaces, as well as various tenants of the office complex. In addition, we have been tasked with the updating and refurbishing the two Pegasus logo signs on the outside of the building, neither of which have been touched since the 1980s.
A Project Steeped in History
Pegasus is an iconic symbol for Dallas, seen in murals around town and downtown Dallas street signs. In 1934, the first neon Pegasus icon was placed on top of the headquarters of the Magnolia Oil Co., what was then the tallest building in Dallas. In 1959, Mobil acquired Magnolia and adopted the red Pegasus logo. Today, the city of Dallas has an agreement with Exxon Mobile to use the icon as a symbol of the city.
Only three neon Pegasus signs still exist in Dallas today, and two of those remain perched on the Pegasus Park tower. The other sits at street-level in front of the Omni Dallas Hotel downtown.
The Pegasus Park project is "bringing this part of Dallas back to life," says Hagg. "Hopefully it encourages more businesses to build along Irving Blvd to create a destination."
FSGS' Role in the Pegasus Park Project
As part of the Pegasus Park renovation project, FSGS is carefully removing the two 19-foot stainless steel Pegasus signs from the building and updating the original glass neon with LED neon, a more durable and energy-efficient neon alternative that will ensure the red lights continue to shine as a beacon for years to come.
In addition to restoring the neon Pegasus signs, FSGS is working with the interior design team to create sign programming for the common use spaces of the building, as well as creating sign packages to finish out leased spaces for the tenants that will occupy the building.
We are working closely with GFF to create a cohesive feel throughout the office tower, with common pallets and materials used throughout. For the common spaces, our design incorporated elements of wood, which is also featured in one of the tenant's brand materials.
"Each tenant brings its own branding, language, and design to the space", says Jerod Bowers, environmental graphic designer and Design Director at FSGS. For those who select to work with FSGS, we will create a sign package to finish out their leased space, including reception desk logo signs, offices, specialty spaces and workstations. All sign programming for the individual tenants will be within the scope of that tenant's brand requirements and budget, while also incorporating pallets and materials of signs designed for common spaces, including the main lobby and conference rooms.
The Benefit of FSGS Sign Programming in the Early Stages
For the client, the value of having a true environmental graphic designer on our team is immeasurable. Jerod is able to speak the language of the architects and provide insight and recommendations based on the architectural and design plans for any project. Most importantly, he can provide forethought early in the process to what might be required in terms of blocking, power supplies, etc.
Oftentimes, signs are an afterthought in the design process, but by bringing FSGS in during the early stages of the project, we are able to create a sign program that fits the client's budget, timeline and design style. Most importantly, our signs are incorporated into the overall interior design of the space, creating a cohesive, clean look rather than an eye sore.
"FSGS understands the design vision for the campus," Hagg says. "Working with a sign designer as the process begins helps to create the cohesive end product. I don't think a lot of people think of signage companies as being a partner in the design process and the benefit that can have on the end project. That's where Jerod's team has been very good. He's not just trying to sell signs, he wants to build a relationship. And he knows what he is talking about."
To learn more about sign programming services at FSGS, read this article or give us a call today at 972-267-3100!
---
Tags
The Ultimate Buyers Guide
---
Complete the form below for a free guide you can use to prepare before our meeting.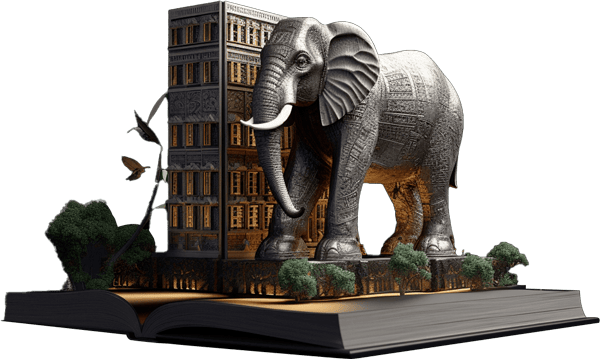 Get Our Free Guide to Buying Signage for Your Business
---
---