FSGS Changes Name to Red Elephant to Reflect Vision and Unique Service Offering
---
---
LEWISVILLE, TX — FSGS, an architectural sign manufacturing company with a unique blend of craftsmanship, manufacturing capabilities, consultation services, and design offerings, is excited to announce its new name, Red Elephant.
The name "Red Elephant" signifies doing things in a big way with high standards, big on quality, with excellence in the execution. The elephant is widely considered to be the most powerful and intelligent animal in the forest. When they move, they smash dense growth and create new paths that others follow. This symbolizes Red Elephant's commitment to delivering a new class of services and solutions to the market.
The company's new name came from a conversation between Indu Sanka, the company's CEO, and her daughter. She encouraged Indu to "think outside the box and let your imagination go wild." When the team heard the name, they immediately fell in love with it.
Red Elephant is not just a rebranding; it is a renaming to reflect the company's continuous improvement and growth. The company's core values, focus on execution, and the fundamentals of serving the client remain the same. The renaming is a bold step in the right direction as Red Elephant becomes a single-source solution for the Commercial Real Estate industry to execute architectural and wayfinding signage projects, from initial concept to schematic design and every related installation detail.
About Red Elephant
Red Elephant is an architectural signage company offering turnkey solutions, including design assist, value engineering and consultation, in-house manufacturing, and installation services. The company is a single-source solution to execute every detail of a signage program.
Media Contact
Cristina Mazutis
Business Development Manager
Red Elephant
972-267-3100 x102
Cristina@redelephantway.com
---
Tags
The Ultimate Buyers Guide
---
Complete the form below for a free guide you can use to prepare before our meeting.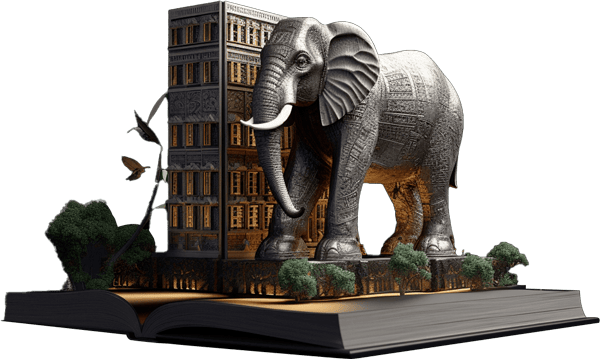 Get Our Free Guide to Buying Signage for Your Business
---
---