Dive into Summer with New Pool Sign Regulations. FSGS Has You Covered.
---
---
Posted on Wednesday, February 10, 2021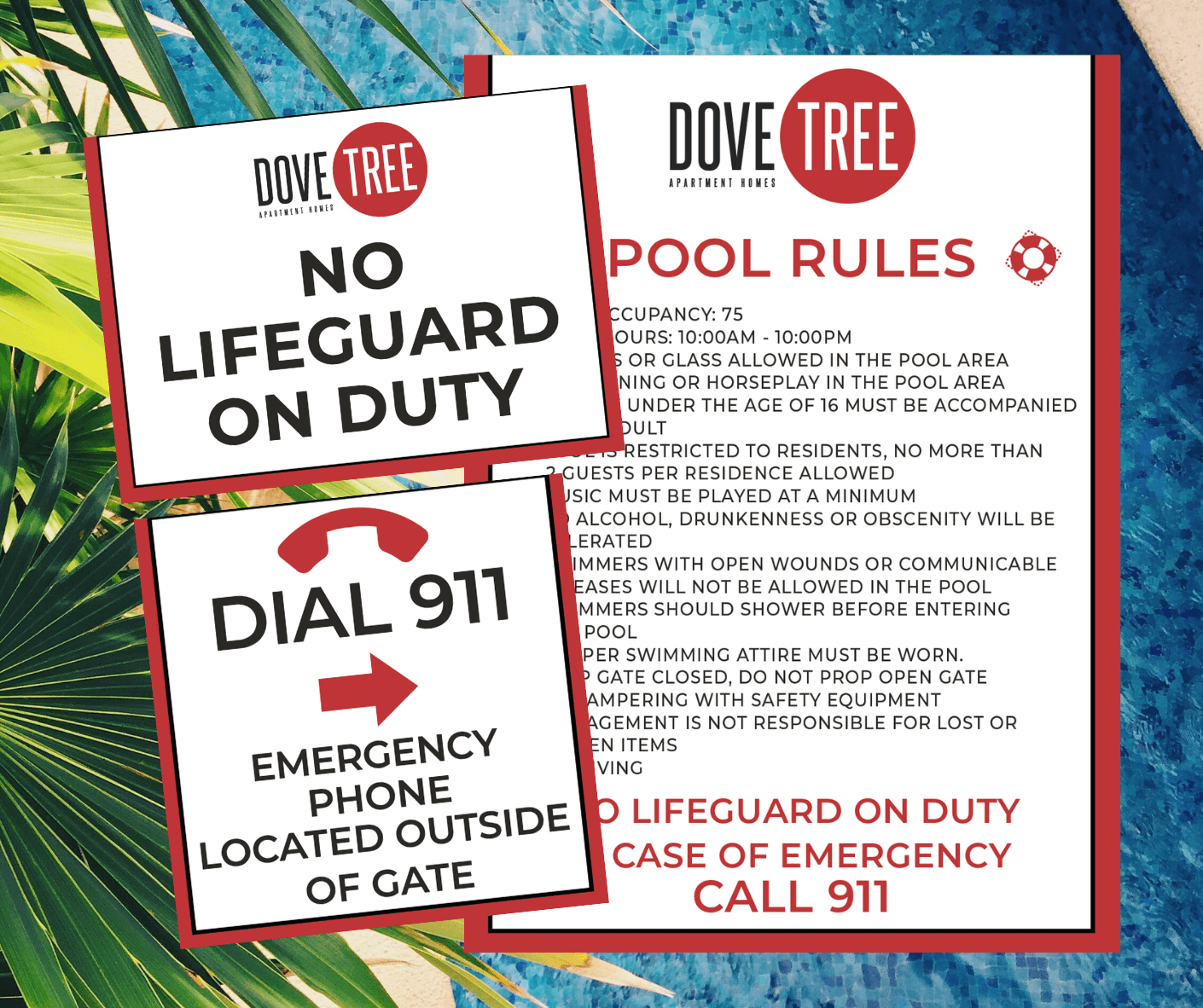 We don't have to tell you that pools and spas are a major selling point in your complex. How else do we get relief from the Texas heat? With the Texas Department of Health and Human Services' new requirements for spas and swimming pools in Texas, it's important that you're prepared for the upcoming pool season.
These new rules went into effect on January 1, 2021 and according to the health department, "The new rules provide construction, sanitation, and operational requirements for public pools and spas in accordance with good public health engineering practices intended to protect the health and safety of users, and to reduce to a practical minimum the possibility of drowning or of injury to users."
Read on to learn the specifics of the regulations, or contact FSGS if you don't want to be bothered with the details.
Pool and Spa Signs Regulations
In Texas, the following pool signs for public pools, including apartment complex swimming pools, must be posted:
"WARNING-NO LIFEGUARD ON DUTY" (where no lifeguard required or provided)
"NO DIVING" and international no diving symbol (where no lifeguard required or provided)
"IN CASE OF EMERGENCY, DIAL 911"
A sign that states the precise location of the pool on or with the emergency phone (address, or directions, or GPS location, or building number, as appropriate)
A sign providing directions to and location of emergency phone if phone is not visible in the pool yard
A sign indicating hours of operation
A sign informing patrons of the maximum user load limit
"PETS IN THE POOL ARE PROHIBITED"
"DO NOT SWIM IF YOU HAVE BEEN ILL WITH DIARRHEA WITHIN THE PAST 2 WEEKS"
"CHANGING DIAPERS WITHIN 6 FEET OF THE POOL IS PROHIBITED"
"GLASS ITEMS NOT ALLOWED IN THE POOL YARD"
"PERSONS UNDER THE AGE OF 14 MUST NOT BE IN THE POOL WITHOUT ADULT SUPERVISION"
EXTENDED BREATH HOLDING ACTIVITIES ARE DANGEROUS AND PROHIBITED"
In addition to the verbiage listed above, Texas regulations for pool signs also include minimum letter and symbol size.
Like pools, water parks with interactive features, such as water slides and fountains are also required to display the following signage:
"NON-SERVICE ANIMALS PROHIBITED"
"CHANGING DIAPERS WITHIN 6 FEET OF THE WATER FEATURE IS PROHIBITED"
"USE OF THE WATER FEATURE IF ILL WITH A CONTAGIOUS DISEASE IS PROHIBITED"
"DO NOT DRINK WATER FROM THE WATER FEATURE"
"USE OF THE WATER FEATURE WHEN ILL WITH DIARRHEA IS PROHIBITED"
If you operate a swimming pool in an area where most residents do not speak English, Texas law also allows for pool signs to be posted in both English and the area's predominant language. Private pool owners should consult local ordinances to ensure they are observing all applicable standards.
Wondering Where to Start?
Before opening your swimming pool for the season, be sure your signs are up to code. The FSGS team is well-versed in Texas requirements for pool signs and can make recommendations for sign placement, size, etc. Our design team will ensure your pool signs are on brand with other property signage, from material to colors and fonts. Contact us today to learn more pool signs in Texas.
---
Tags
The Ultimate Buyers Guide
---
Complete the form below for a free guide you can use to prepare before our meeting.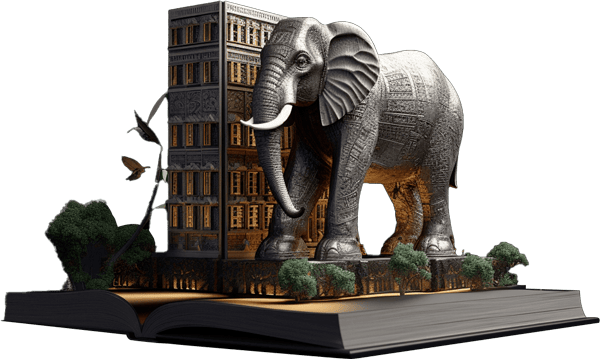 Get Our Free Guide to Buying Signage for Your Business
---
---