Creativity & Collaboration: Meet the FSGS Creative Team
---
---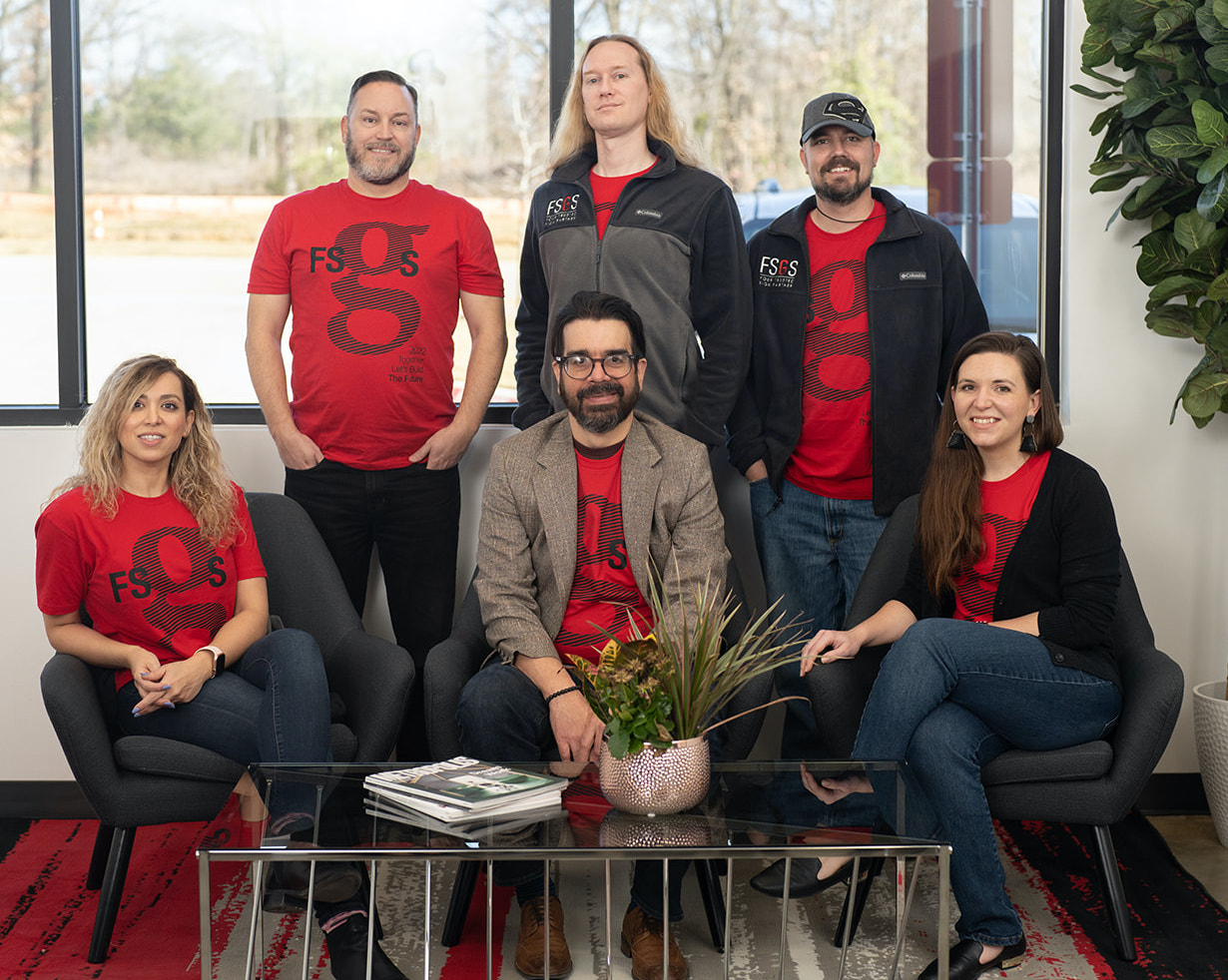 At FSGS, our creative team consists of industry experts: people who are passionate about what they do. Our team of designers are diligently recruited for their backgrounds and experience in architecture and design, which make them valuable assets to our customers.
Meet our creative team — these are the creative brains who take an "ordinary" sign project and turn it into a work of art.
Jerod Bowers, Design Director and Environmental Graphic Designer
Q: What were you doing before joining Team FSGS?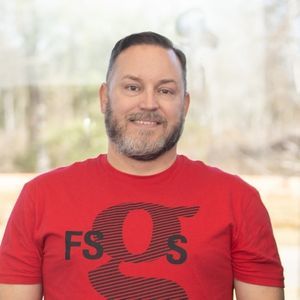 A: I am an Environmental Graphic Designer, but before I joined FSGS, I worked for two well-known architecture firms in Dallas.
Q: How does your background in architecture influence your job today?
A: My background in architecture and a depth of knowledge about construction allows us to hit our customers' timelines while saving them money because they aren't having to hire an outside consultant to determine code-required signs, etc.
Q: What do you enjoy most about working as Design Director?
A: Our design team is hardworking and passionate about design but also passionate about solving problems. Our department culture is ultimately design-focused, but also technical. We don't want to design something we can't build or sell something that would cost more than your budget and doesn't solve your problem but just looks cool for the sake of looking cool.
Q: What are your hobbies?
A: I enjoy spending time with my family and am currently in the process of restoring a 1950 Ford, with the goal of having it completed in time for my oldest child's prom in 2034!
Luis Aparicio, Senior Graphic Designer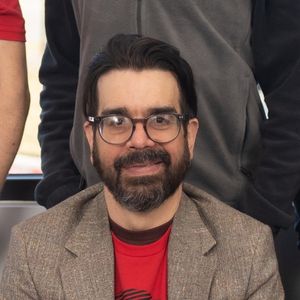 Q: What were you doing before joining Team FSGS?
A: I studied at the University of Puerto Rico, where I received my bachelor's degree in environmental design and my master's degree in architecture. I worked for 14 years as a design architect for architecture firms and spent five years working at an environmental graphic design studio in Philadelphia before moving to Dallas.
Q: What unique experience do you bring to the team?
A: I taught for 13 years at different universities and in different departments, including architecture, landscape architecture and industrial design. I have taught drawing, computer modeling and visualization. I love to mentor younger designers, but I also love to learn from them. I help you, you help me, and we both learn and grow to make the team and company better.
Q: What is your greatest strength as a designer?
A: I always think outside the box. I challenge and question every assumption. It's not just a sign for the sake of being a sign, but something that solves the problem of the client and the end user as well. It's a deeper way of thinking about design.
Q: What are your hobbies?
A: Outside of work, I enjoy doing reportage illustration. Think of a photo-journalist without a camera, but with a pen. I love to draw people in action. Nothing posed, just people doing what they enjoy, and I capture the energy of the moment.
Nicki Licking, Graphic Designer
Q: What were you doing before joining Team FSGS?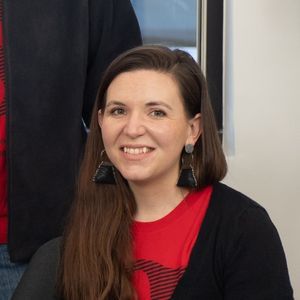 A: I earned my degree in fine arts with a minor in graphic design. Before coming to FSGS, I worked for nine years as a graphic designer for a local church in El Paso, Texas. I also have experience in architecture. While studying at Texas Tech, I interned at an architectural design firm.
Q: What do you see as the core strength of the FSGS creative team?
A: We all come from different backgrounds, but everybody is enthusiastic about the work we are doing and focused on the client and making sure we produce the best work we can for them.
Q: How does your experience in architecture impact your work as a graphic designer?
A: A graphic designer is used to making pretty images, but when you have to incorporate that design with an existing architecture scheme, you have to think of it more mechanically and analytically. My background allows me to think about it more in that way, more than your typical graphic designer would be able to do.
Q: What are your hobbies?
A: I have a metals workbench at home, where I love making sculptures and jewelry. I enjoy exploring materials and fleshing out stories through making tangible, often wearable, objects.
The diversity of backgrounds among not only our design department, but our whole team, is an invaluable asset. We work hard to maintain a culture that encourages creative expression from every team member to the benefit of our customers.
Core Strengths of Our Creative Team
Having an in-house design department means our designers can work closely with our client experience managers, fabricators and installers on every project, ultimately benefiting our clients. It also ensures the cohesiveness of the FSGS team and reinforces our culture.
Here are the five core strengths of our creative team:
1. Knowledge of the signs industry. Our graphic designers are talented creatives who understand that each design must work within the parameters of the building's overall aesthetic, while taking into consideration specific architectural and structural requirements.
2. Design innovation. Our designers are problem solvers who think creatively to find solutions for our clients and design signs that exemplify the unique brands of each of our customers.
3. Collaboration and teamwork. We value people who can listen, think outside the box, forge strong relationships and come to the table with new and creative ideas to meet the needs of our clients.
4. A common sense of purpose. We share one goal: success. Our success is only possible when we meet or exceed the expectations of our customers.
5. Diversity. No two creative minds think alike, and each member adds unique insight and creativity to the team.
Our unique design-build services mean that when you choose FSGS to design, fabricate and install your sign project, you will get high quality design that solves your problem, hits your budget, and is delivered on time. For more information about working with FSGS to create signs for your business, contact us today.
---
Tags
The Ultimate Buyers Guide
---
Complete the form below for a free guide you can use to prepare before our meeting.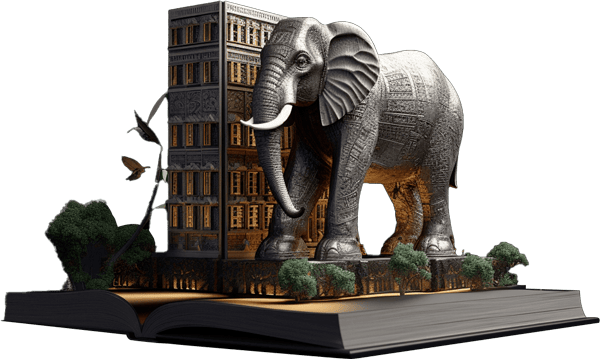 Get Our Free Guide to Buying Signage for Your Business
---
---