Breathe Life into Your Workplace with Experiential Graphic Design
---
---
Experiential graphic design is the process of intentionally communicating your brand's message throughout the built environment. It can be used to represent your brand identity and elevate the experience of those who visit your space.
If the walls inside your office could talk, what would they say? Do the interior spaces of your business inspire, motivate, spark creativity or bring joy to your employees and guests?
Some of our favorite projects aren't the beautiful exterior signs we design and build for our clients, but the wall graphics, art and design elements we install inside.
What is experiential graphic design?
Experiential graphic design (sometimes called environmental graphic design) sets the emotional tone of a built environment through an immersive brand experience that not only tells a story but captures the attention of all who enter. By using a variety of applications and techniques, we have seen office spaces come to life!
Experimental graphic design (EGD) is about so much more than installing wayfinding and code-required signs that help a building pass CO/TCO inspections. It adds inspiration, meaning and purpose to a space and reinforces the brand's identity and culture. It creates a spatial experience through two-dimensional visual elements, including signs, artwork and wall graphics. The intentional selection of typography, colors, materials and texture contribute to the experience within a space, triggering emotion and connecting people to a place.
Experiential graphic design in the FSGS office
"You need to have employees who understand and embrace the distinct ways you create value for customers, the points that differentiate your brand from the competition, and the unique personality that your company uses to express itself."
– Harvard Business Review
This is the purpose of experiential graphic design. Here are just a few examples of how FSGS has implemented experiential graphic design in our own office:
Company Vision Wall
Using a combination of printed wall vinyl and acrylic dimensional letters, we transformed a sterile, white wall into a visually appealing brand vision wall located in our training room. New hires and current employees are given a clear message of what is most important to us as a company.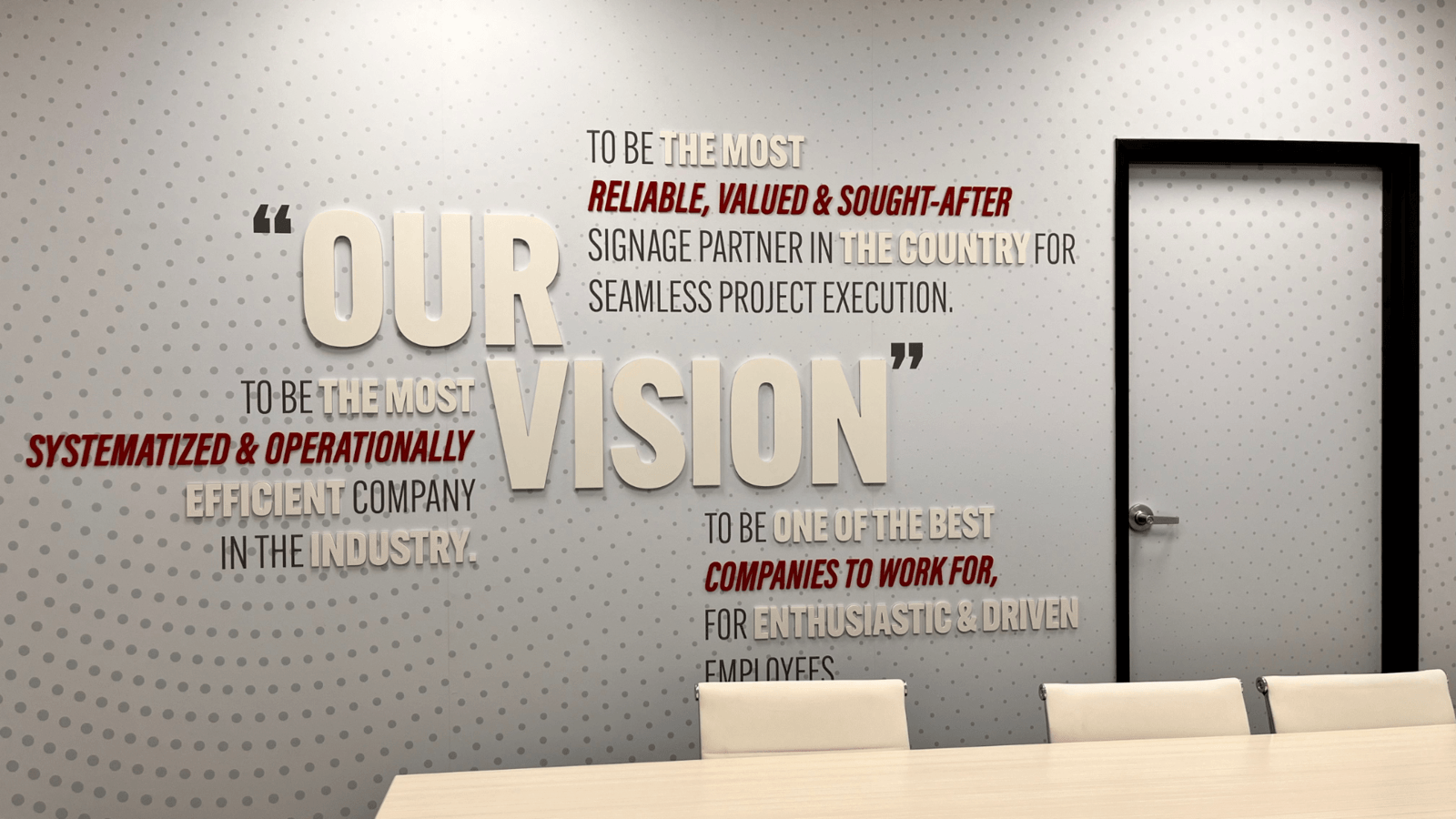 Brand Values
What do you most want your employees and clients to know about your company? Incorporate your company's culture into the branding of your office by displaying core values on the wall in a meaningful and engaging design.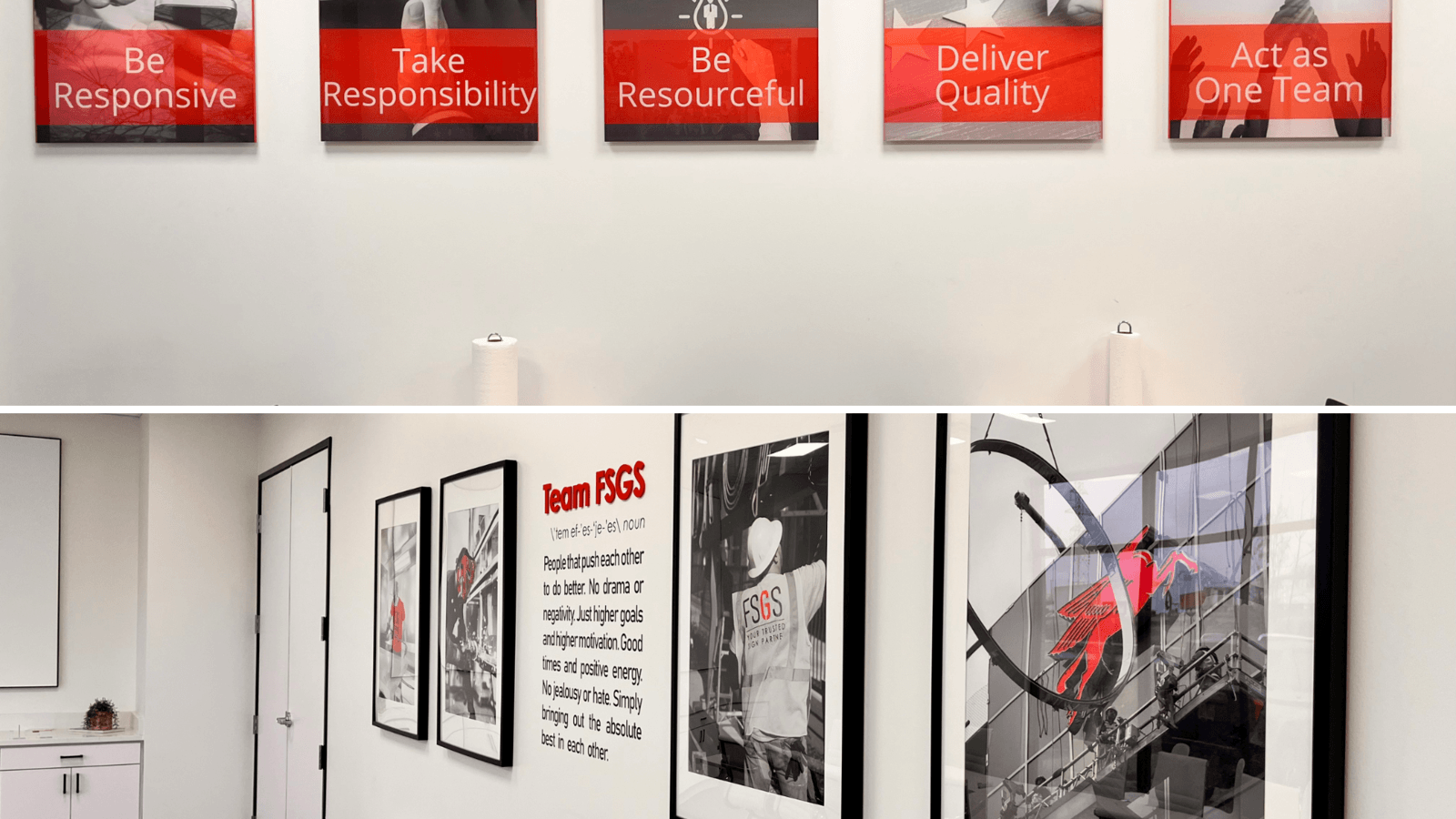 Themed Meeting Rooms
Rather than generic room numbers, each of our three meeting rooms are designed with a theme that enhances our brand values and vision. One Team, Leaders and Achievers. The inside walls of each room include quotes and inspiration consistent with the room's name and theme.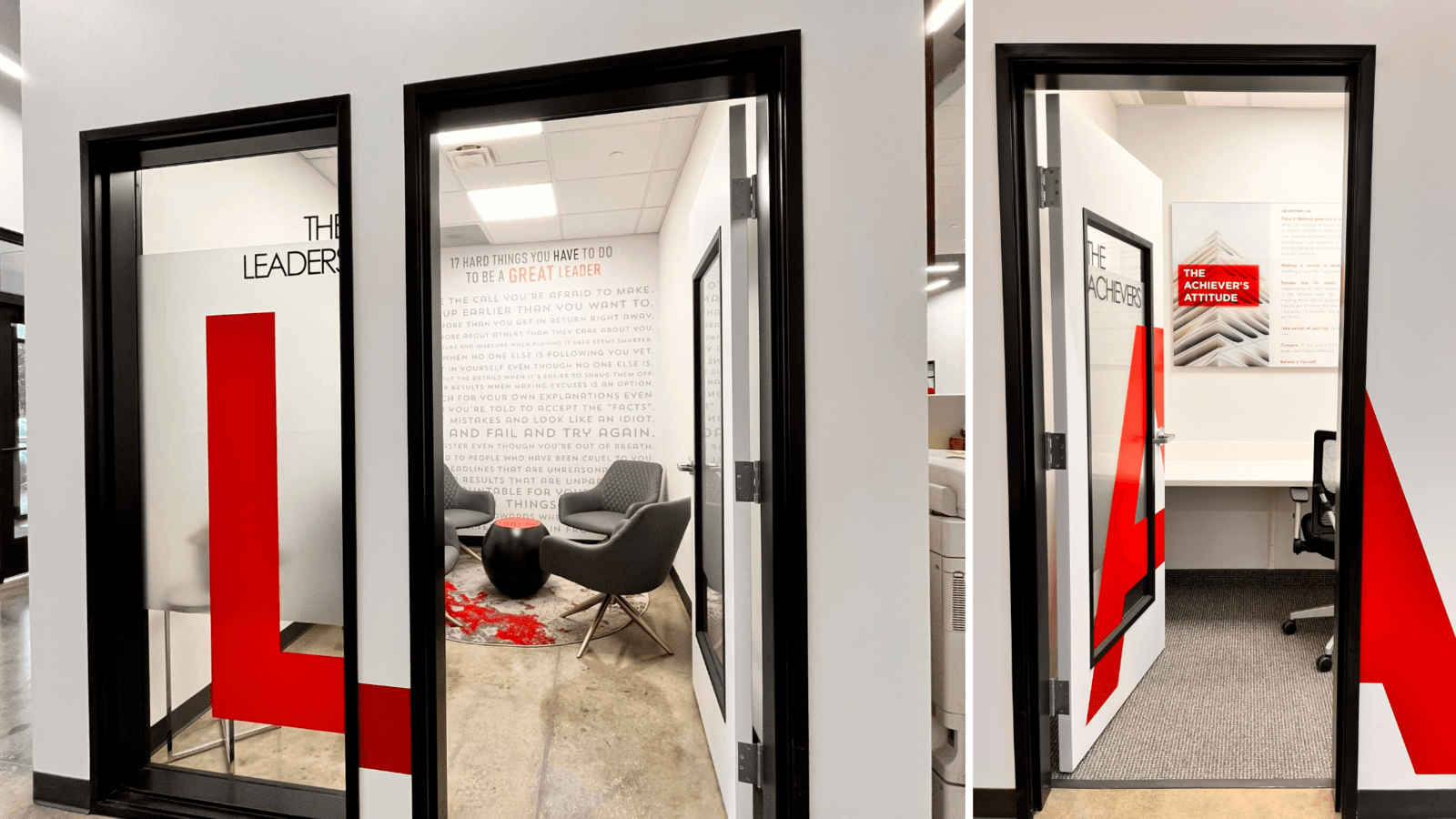 Culture Wall
Our company believes in fostering a culture built on teamwork and relationship building. We plan events throughout the year to spend time having fun together as one team. In our breakroom, we display printed photos of team activities and events. These photos, which are printed on a thick foam board, are updated regularly to reflect our most recent events.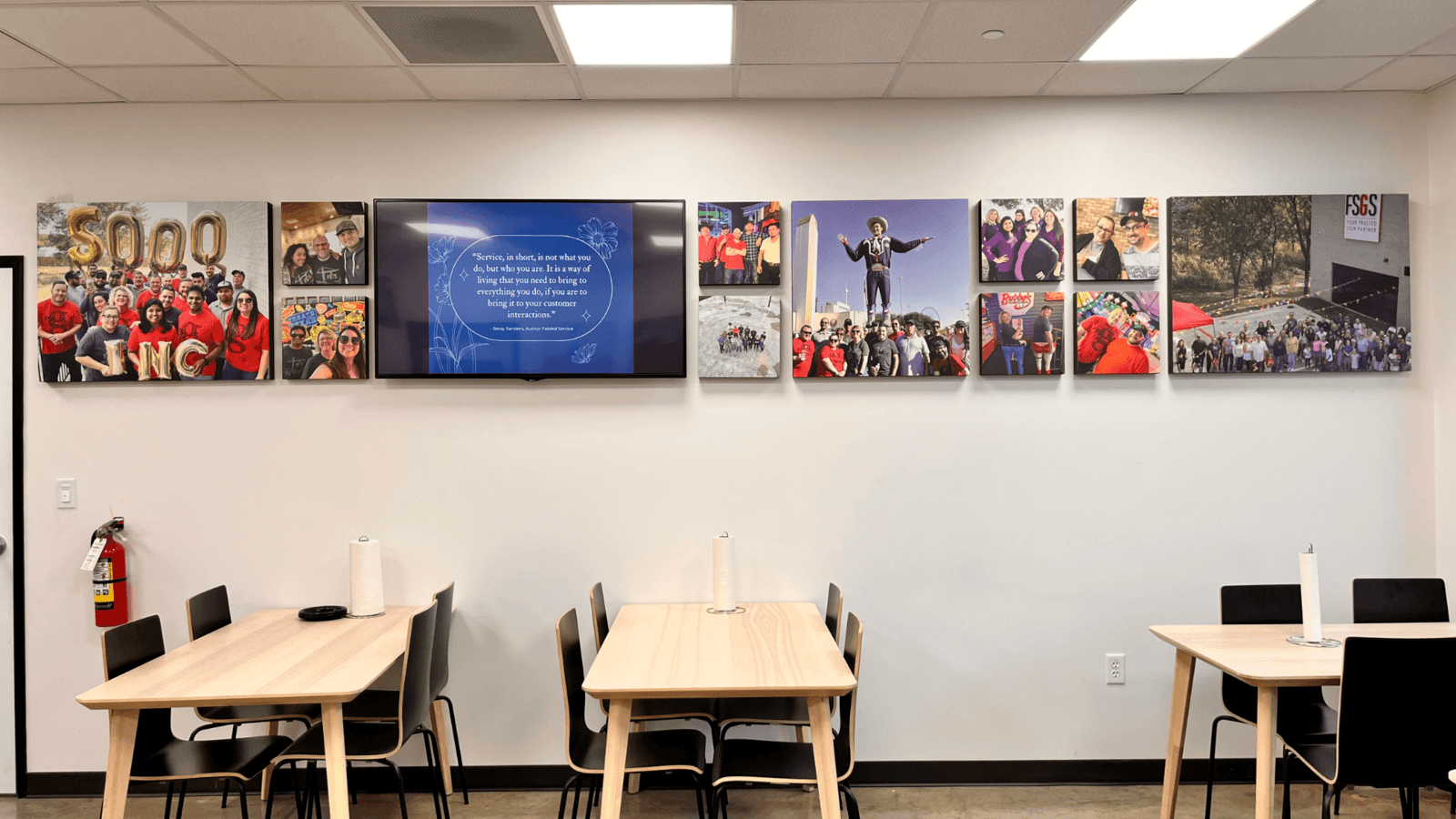 Motivational Artwork
In a particularly high-traffic area of our office, we designed a motivational wall to inspire employees. Materials used in this space include a combination of vinyl and dimensional letters and powder-coated aluminum. Additionally, in our production and fabrication areas, we've included motivational walls reinforcing our values of creating quality products with excellence.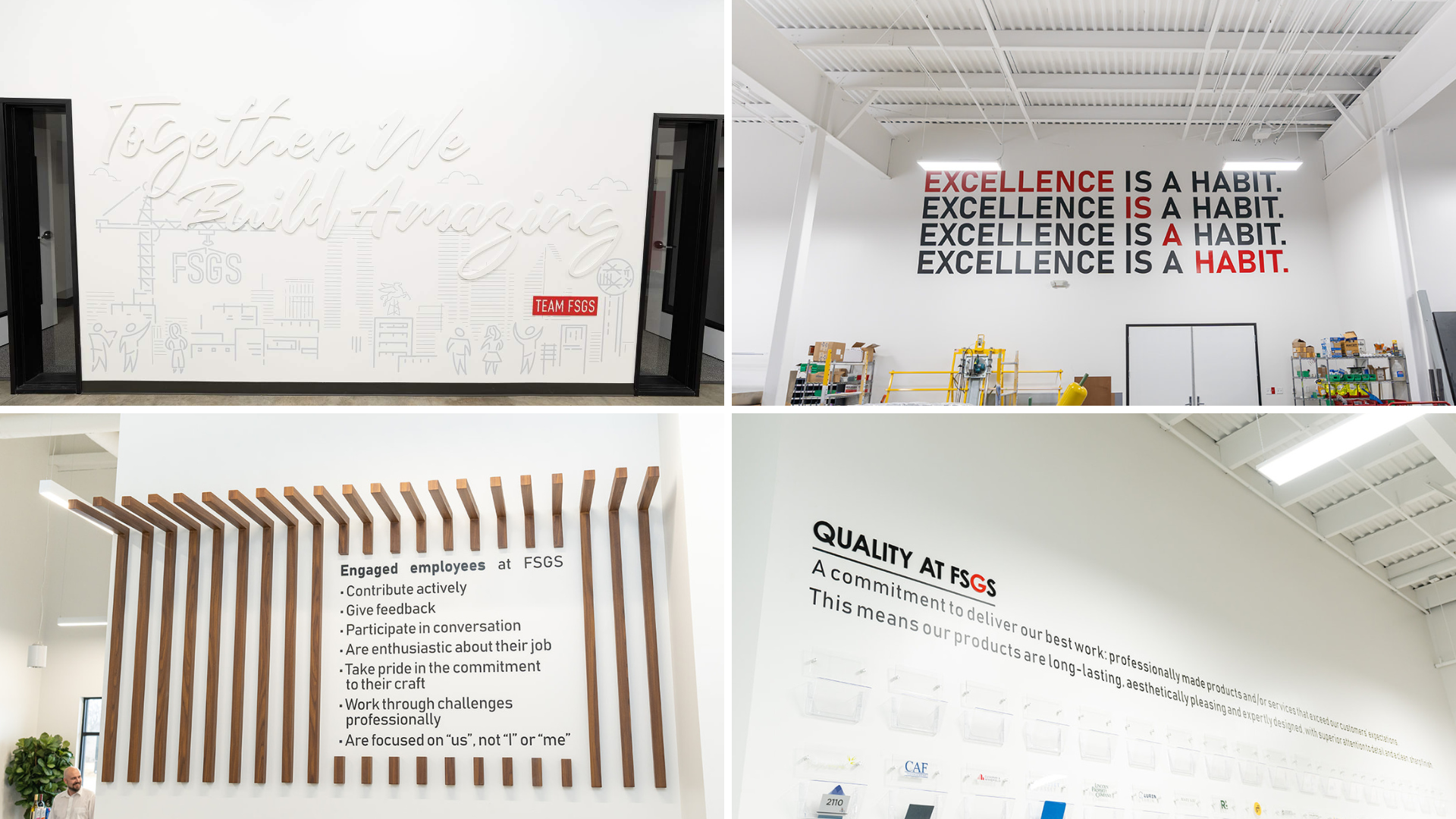 Logo Wall
At the entrance to our office, our brand logo is clearly displayed with painted acrylic letters behind the reception desk, welcoming visitors and employees.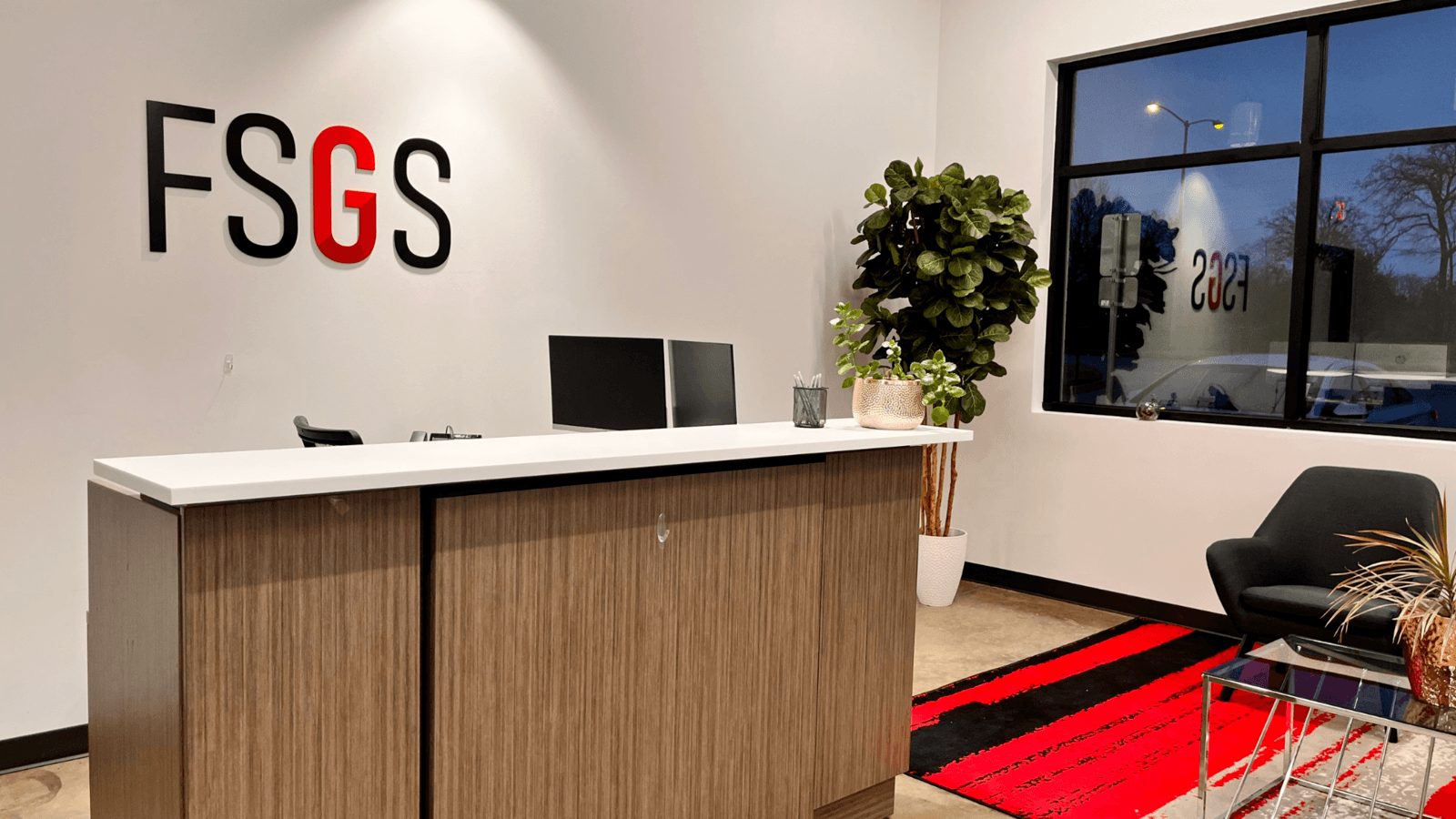 There is no question that what we see influences how we feel and how we behave. Each of the elements in our office were intentionally selected to influence the mood of our employees and to provide employees and guests with information and inspiration.
EGD influences the narrative of your space and brings it to life through imagery, motivational quotes and art. It can be used to enhance your company's culture in the workplace by creating a sense or feeling of camaraderie and teamwork. It can evoke emotions, boost morale, spark creativity and ultimately, bring results.
Are you ready to breathe life into your office space? Contact FSGS today to learn more about how we can use experiential graphic design to do just that.
---
Tags
The Ultimate Buyers Guide
---
Complete the form below for a free guide you can use to prepare before our meeting.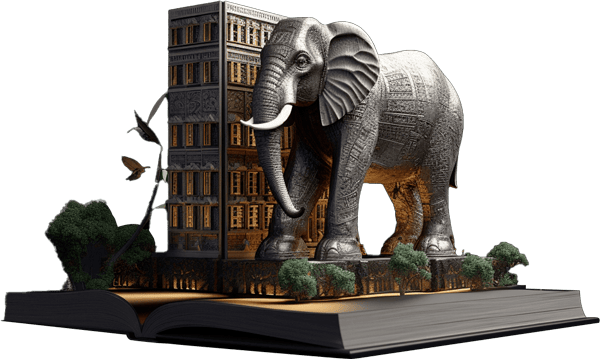 Get Our Free Guide to Buying Signage for Your Business
---
---